Video
Send to Google Classroom:
Play as a real leader of an ancient empire, make choices for your empire and grow it into a successful and prosperous entity. This dynamic game is different from many others of its kind, as your chosen leader will grow old, die and then you will assume the character of the next ruler of your empire You play both a nation and a dynasty, so having heirs to take the throne is important for the game to continue!

You can choose from 7 leaders from 7 different nations and empires including Phillip the second of Macedon, father of Alexander the Great, Cyrus the Great of Persia, Hatshepsut of Egypt and many more! Expand your empire, fight wars and build ancient sites! Watch our interview with Soren and Leyla Johnson, the brains behind the new historical strategy game Old World!

— WANT TO PLAY OLD WORLD? —
Early Access → https://www.mohawkgames.com/oldworld/
https://www.epicgames.com/store/en-US/product/old-world/home
https://twitter.com/mohawkgames

— WATCH NEXT —
Famous Female Pharaohs and Queens of Ancient Egypt https://www.youtube.com/watch?v=ZgTCRNaJtqo&t=351s
The Seven Wonders of the Ancient World: an Overview https://www.youtube.com/watch?v=1YWPMZ6pHm8&t=472s
Alexander the Great and Hellenization in the 4th Century BCE https://www.youtube.com/watch?v=4tL_UTH0SLs&t=402s
Ancient Egypt and other Empires // Why did Ancient Egypt never conquer other empires? https://www.youtube.com/watch?v=UgnTklGP_g0&t=2s


— CHAPTERS —
0:45 What is Old World All About?
2:20 What inspired you to go down the route you have for the game?
3:50 How do you play multiple people?
4:45 What kind of historical characters can you play as?
9:21 Is it more about recreating the essence of the Ancient World rather than a certain point in time or series of events?
13:25 How do events work in the game and influence the game?
16:03 Character traits - how does this work?
17:25 How does the combat, wars and expansion work in the game?
22:08 Colour and representation of the ancient world
26:20 Did you work more to create a certain feeling than historical accuracy?
27:13 What does early access mean?

— ATTRIBUTIONS —
The music used in this recording is the intellectual copyright of Michael Levy, a prolific composer for the recreated lyres of antiquity, and used with the creator's permission. Michael Levy's music is available to stream at all the major digital music platforms. Find out more on:

https://www.ancientlyre.com
https://open.spotify.com/artist/7Dx2vFEg8DmOJ5YCRm4A5v?si=emacIH9CRieFNGXRUyJ9
https://www.youtube.com/channel/UCJ1X6F7lGMEadnNETSzTv8A

Free Clean Transitions from LenoFX
https://lenofx.com/products/10-clean-transitions-free

Free Logo Reveal Graphics by Zhoomart
https://motionarray.com/browse/producer/zhoomart
https://motionarray.com/final-cut-pro-templates/simple-logo-reveal-280924

— SUPPORT US —
If you like our videos, please support us by becoming a member or donating to our non-profit company:

- https://www.ancient.eu/membership/
- https://www.ancient.eu/donate/
- www.patreon.com/ahe

Ancient History Encyclopedia
www.ancient.eu
About the Author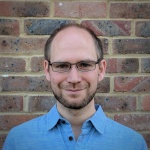 Jan is the Founder and CEO of World History Encyclopedia, leading the non-profit company to best fulfil its mission to engage people with cultural heritage and to improve history education worldwide. He holds an MA War Studies from King's College.