We are a non-profit organization publishing the world's most-read history encyclopedia.
Our Mission
Our mission is to engage people with cultural heritage and to improve history education worldwide.
Our Vision
Studying history helps us gain a more nuanced understanding of the world we live in today. Our knowledge and interpretation of history shape how we define ourselves as nations and as cultures, and it influences how we see and interact with other cultures. We help people across the globe gain a deeper, fundamental knowledge of our interconnected human past in order to create curious, open-minded, and tolerant societies in the future.


Education
We help teachers, students, and schools by providing them with reliable, easy-to-read, and high-quality resources entirely for free.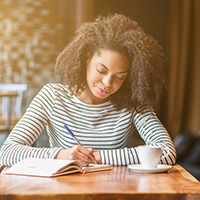 Public Awareness
By creating an engaging and exciting encyclopedia, we have inspired millions to learn more about human civilization and our shared past.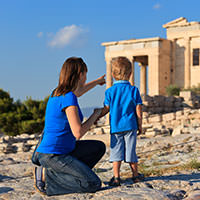 Cultural Heritage
History is very important for understanding the world today. It defines us and our societies, as well as how we view other cultures.
Our Work
We want to make history engaging and compelling, inspiring our users and visitors to learn more. We reach the digital generation by sharing an array of historical topics and narratives through text, video, interactive features, and social media.
Every submission to the encyclopedia is carefully reviewed by our editorial team in accordance with our editorial policy, making sure only the highest quality content is published to our site. Our publication follows academic standards, but it is written in an easy-to-read manner with students and the general public in mind. As a result, our publication is recommended by many educational institutions including:
We were the proud winners of the .eu Web Award for education in 2016, and we have organizational and media partners in Europe, North America, and South America. World History Encyclopedia has also received grants from cultural and research organizations in the United Kingdom and the United States of America.
We are a non-profit organization dedicated to transparency. Please feel free to review our annual reports to see how we invest our donations and membership revenue.
Our Story
World History Encyclopedia was founded in 2009 by Jan van der Crabben. He realized that the internet was missing a reliable and comprehensive resource for ancient history, which is why the website was called Ancient History Encyclopedia until it changed its name to World History Encyclopedia in 2021. What was available online was either scattered across various websites, illegible due to poor presentations or tainted with a distinct nationalist agenda.
Jan also had the idea that history was not linear (as it is taught in most school coursebooks), but rather a very parallel type of story, where everything is interlinked. After much programming on a netbook during daily train rides from London to Horsham in the United Kingdom, the site was launched to the public in August 2009. Since then, it has grown from a small history website to the largest and most popular history encyclopedia on the internet.
| | |
| --- | --- |
| 2022 | 72,062,746 page views |
| 2021 | 58,072,825 page views |
| 2021 | Rebranded to World History Encyclopedia |
| 2020 | 60,692,248 page views |
| 2019 | 52,451,759 page views |
| 2019 | Incorporated as non-profit organization in Canada |
| 2018 | 42,454,439 page views |
| 2018 | Won the Lovie Award |
| 2017 | 42,196,022 page views |
| 2016 | 34,576,871 page views |
| 2016 | Won the .eu Web Award |
| 2015 | 25,077,363 page views |
| 2014 | 13,617,805 page views |
| 2013 | 5,592,011 page views |
| 2012 | 2,281,420 page views |
| 2012 | Incorporated as non-profit company in the United Kingdom |
| 2011 | 788,402 page views |
| 2010 | 73,100 page views |
| 2009 | 10,320 page views |
| 2009 | Website launched |
| 2008 | Development started |