Navigation
Biography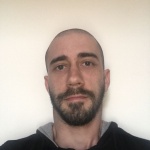 Studied languages and literature (Arabic, Persian, English) and obtained a master's degree from the University of Belgrade in 2015.
I have a 9 years' experience in teaching languages and interpreting/translating, both in my home country and abroad. I am highly engaged in humanitarian work, having served with the likes of UN and various NGOs like Médecins Sans Frontières (Doctors Without Borders) and Kinderberg as a Cultural Mediator/Interpreter for Arabic and English.
Apart from my professional engagement, I am fond of ancient history, languages, scripts, and cultures, with my predominant field of interest being the origins of Indo-European and Semitic peoples and their languages.
Analytics
13,237 pageviews on this user's contributions