Navigation
Biography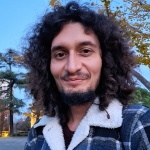 I graduated from the Department of History at Boğaziçi University in Istanbul, Turkey. I also participated in the Erasmus program at the University of Manchester, studying in the same department in 2021. I enthusiastically enjoy reading literature and philosophy.

I publish some of my academic or semi-academic works on my website: http://www.batuhanaksu.com.

Lastly, I published a brief analysis about shifting perceptions of Genghis in different societies for the University of Manchester: https://manchesterhistorian.com/2021/genghis-khan-an-emperor-between-colonialist-stereotypes-and-nationalist-sentiments-by-batuhan-aksu.

Translating articles does not mean endorsing all opinions from different authors expressed in the translated works.
Analytics
66,662 pageviews on this user's contributions