Server Costs Fundraiser 2023
Running a website with millions of readers every month is expensive. Not only do we pay for our servers, but also for related services such as our content delivery network, Google Workspace, email, and much more. We would much rather spend this money on producing more free history content for the world. Thank you for your help!
Video
Vesta Sarkhosh Curtis, British Museum curator of Islamic and Iranian coins, talks through the messaging on some Persian coins.
About the Author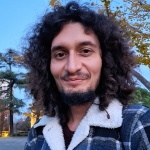 Batuhan graduated from Boğaziçi University in Istanbul, Turkey as a history student. He previously participated in the Erasmus program at the University of Manchester, studying in the same department. He also enjoys reading literature and philosophy.