Navigation
Biography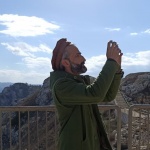 Amin is interested in social interaction, history, and architecture. Raised in Lebanon, he witnessed the historical ruins of ancient civilizations, a frequent visitor to ancient Hellenic, Roman, and Medieval sites across Lebanon.

Published and translated several articles, Amin built a concrete background on several historical accounts and events. He hopes that his contributions will bring a complete insight on different subjects to the visitors to WHE.

MA in History, Lebanese University
BA in Sociology, Lebanese University
BA in Marketing and advertising

"When the snows fall and the white winds blow, the lone wolf dies, but the pack survives."
― George R.R. Martin, A Game of Thrones.
Analytics
40,735 pageviews on this user's contributions