The AHE team live and breathe history, but we all have our favourite historical periods and authors. We thought it would be fun for each of us to nominate one or two books that we would recommend for the general reader as well as high school students.
History is the story of ordinary people being resilient, courageous, and determined during extraordinary times. And since studying history is not simply about memorising facts, we think that the characters in the books we have nominated will allow any reader to view history through the characters' eyes and as events unfold.
Become a Roman legionary for a day; solve the mystery of a stolen necklace in Anglo-Saxon times; go on a road trip through ancient Greece; gallop on a horse across the Scottish highlands with William Wallace as he fights for Scottish independence; discover the secrets of Carcassonne in medieval France; find out why Erik the Red was banished to Greenland; and learn what it was like to be a woman in biblical times.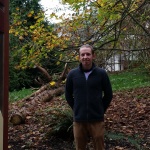 Dylan Campbell - Media Editor
I would recommend Ariadne: A Novel of Ancient Crete by June Rachuy Brindel. In this story, Ariadne is the hereditary monarch, but her father, Minos wishes to take his role and overthrow the old Goddess religion, using increasing violence against the priestess. It is told from Ariadne's perspective. The story takes place during the Bronze Age of Crete and delves into an alternate history but still includes famous Cretan and Athenian figures like Theseus, King Minos, Daedalus, Icarus, and others. The author revitalizes an old Bronze Age myth and provides a new twist.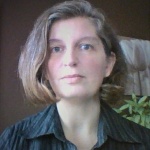 Babeth Étiève-Cartwright - Translation Editor
My choice is Labyrinth by Kate Mosse. Set in the heart of the Land of the Cathars in southern France (a place near where I used to go on holidays to visit my relatives) it is filled with stories of bravery and secrets known only to the "pure ones". This book has revealed to me some of the mysteries of the tormented past of the fortified city of Carcassonne, secrets which have left on the region an everlasting legacy.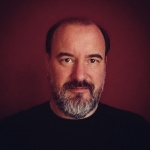 Mark Cartwright - Publishing Director
My choice is The Walled Orchard by Tom Holt, which is set in Classical Greece around the mid-5th century BCE. The main character is Eupolis, a writer of comedy plays. Eupolis goes on the ancient equivalent of a road trip across Greece, picking up friends and getting into lots of amusing scrapes. What I love about this book is the sheer irreverence.
History books and historians are often quite pompous about the glories of antiquity but Eupolis talks directly to the reader, poking fun at everyone from the temple priests to the unscrupulous wine sellers of Athens. You do not need to know anything about ancient Greece to enjoy the book but the more you do know, the more you will smile at the sometimes subtle references to historical figures and events.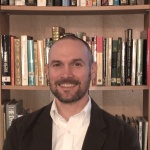 Patrick Goodman - Educational Content Creator
The Far Arena by Richard Sapir is one of the few books I have chosen multiple times for a vacation read. A gladiator is found frozen in ice by an oil prospecting team who revive him using... science! Though the revelation is kept under wraps, most everyone involved is deeply skeptical of the man's claims that he was the primo gladiator of his day.
Lots of enjoyable surface-deep Roman history and Latin linguistics ensues. All of this results in a calamitous mistake when a world-class fencer deliberately insults the gladiator in a highly entertaining yet gruesome scene. A great little book from when cryogenics was a hot topic in the science/science fiction field.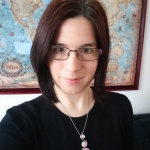 Ibolya Horvath - Editor
Marching with Caesar: The Conquest of Gaul by R.W. Peake is actually the second book (there is a prequel) in one of the best Roman military fiction series. Written like a memoir, Titus Pullus, the old retired legionary recounts his youth and tells us about Caesar's Gallic Wars from a legionary's point of view in realistic and sometimes graphic detail. Well-researched and historically accurate for the most part, the series makes campaigning with Titus feel like a real experience.
From the many books set in ancient Rome, I also recommend Colleen McCullough's Masters of Rome series to those interested in politics and intrigue and Peake's Marching with Caesar to those who prefer military adventure.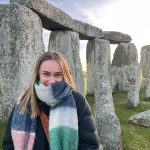 Kelly Macquire - Video Editor
The Song of Achilles by Madeline Miller is a beautifully written book that follows the life of the hero Achilles, through the eyes of his friends and companion Patroclus. It is not just the story of the Trojan War, but the growth of Achilles and Patroclus, from boys to men. It highlights the human side of the hero and shines a new light on the ancient story that many of us know. It took Madeline 10 years to write this, and her hard work shines through in every sentence. It is my absolute favourite book, and I would recommend it to anyone, whether they are familiar with the story or not.
You can also read an interview with the author where she talks to AHE about why she wrote The Song of Achilles.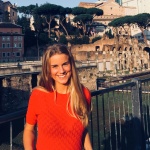 Wanda Marcussen - Travel Writer
My choice is The Red Tent by Anita Diamant, which follows the story of Dinah from the Genesis story of Jacob and his four wives - Leah, Rachel, Zilpah, and Bilhaha. Dinah is the only daughter of Jacob and through her the reader gets to explore what life could have been like in early biblical times from a female perspective. The story centres around the art of midwifery, the practice of women entering a red tent during their menstruation, and how a female community secluded from men was created.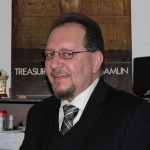 Joshua Mark - Author & Researcher
I first read The Scottish Chiefs by Jane Porter when I was little - perhaps ten years old - and it swept me away. It was my introduction to William Wallace (c. 1270-1305 CE) and Scottish History - as it has been for plenty of people since its publication in 1810 CE - and reads just as well as an adult as it did when I was a child.
Porter's prose is lovely and the novel - which is among the earliest in the historical fiction genre - moves with excellent progression and characterization. Highly recommended for readers of all ages, especially the edition with the N. C. Wyeth illustrations.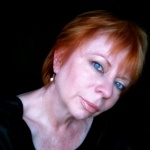 Kim Martins - Travel Editor
I love Wolf Girl by Theresa Tomlinson. It is a YA novel set in Anglo-Saxon times (663 CE Northumbria) but will certainly appeal to older readers, too. Cwen is a poor weaver employed at Whitby Abbey and she is accused of stealing a valuable necklace. Her brave daughter, Wulfrun, sets out to prove her mother's innocence but she encounters unknown enemies and deceit at every turn.
Tomlinson is a master storyteller and her attention to historical detail will make you feel as though you are on a roller coaster ride through Anglo-Saxon politics and daily life.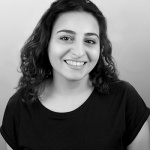 Liana Miate - Social Media Editor
Helen of Troy: Goddess, Princess, Whore by Bettany Hughes. Helen exists in many guises: a matriarch from the Heroic Age who ruled over one of the most fertile areas of the Mycenaean world; Helen of Sparta, the home-wrecker of the Iliad; the pin-up of Romantic artists. Focusing on the "real" Helen, Hughes examines the physical, historical & cultural traces that Helen has left on locations in Greece, North Africa & Asia Minor.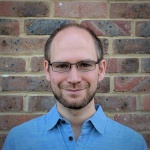 Jan van der Crabben - Chief Executive Officer
I nominate Sagas of the Icelanders, a collection of early medieval stories set in ancient Iceland, Norway, Greenland and Vinland (modern-day Canada). The Icelandic Sagas show us how a thousand years ago, people had both the very same issues we face today, but they often reacted very differently. Even though the sagas are fictional, they give us an insight into the culture that inspired Tolkien, a world where family ties, honour and heroism were of everyday importance. The sagas are written in a language that appeals to modern-day readers and they cover both the famous sagas (Leif Erikson's Vinland Sagas, Erik the Red, Egil Skallagrimmson) as well as lesser-known family feuds and semi-mythological encounters.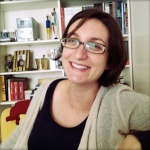 Marion Wadowski - Head of Education
I guess I have to mention the Ramses series by Christian Jacq. I devoured all of them when I was a teenager. They were real page-turners, full of intrigues, betrayal, and love. These books definitely instilled in me a love for Egypt, they were just so immersive!