Server Costs Fundraiser 2023
Help our mission to provide free history education to the world! Please donate to our server cost fundraiser 2023, so that we can produce more history articles, videos and translations. With your support millions of people learn about history entirely for free, every month.
Review
| | |
| --- | --- |
| Rating: | |
| Title: | Dark Emu: Aboriginal Australia and the birth of agriculture |
| Author: | Pascoe, Bruce |
| Audience: | High School |
| Difficulty: | Medium |
| Publisher: | Scribe US |
| Published: | 2018 |
| Pages: | 288 |
"Dark Emu" is a bold attempt to create new views and discussions about the history of Indigenous Australian peoples. Bruce Pascoe challenges the mainstream academic historical view surrounding Indigenous culture and technological development as hunter-gatherer-based, laying claims that Indigenous Australians achieved agriculture, permanent housing, and other technological and cultural developments that counter mainstream views. This book is intended for high school readers and upwards.
Dark Emu: Aboriginal Australia and the Birth of Agriculture by Bruce Pascoe is a fascinating contribution to the evolving discovery of the lost histories of Indigenous and Torres Strait Islander peoples in Australia, opening up new pathways of discussion both in and outside academia. Pascoe, who discovered his Indigenous ancestry in adulthood, crafts a compelling narrative addressing previously unrecognized possible technological and cultural developments of pre-olonial Australia. Drawing from the written testimony and journals of various early white settlers as evidence for his arguments, Pascoe lays down claims that Indigenous peoples in ancient Australia lived in a developed agriculturalist society that cultivated much of the arid continent using methods lost due to the erasing of Indigenous culture. In this book, readers will discover a side to Australia rarely discussed and, until recently, almost completely overlooked.
In this book, readers will discover a side to Australia rarely discussed and, until recently, almost completely overlooked.
Dark Emu boldly contradicts the prevailing academic view of Indigenous Australians as a solely hunter-gatherer-based society prior to the arrival of British colonialism. Pascoe divides his findings into eight chapters, addressing a different area of industry, technology, or custom in each section with accompanying historical illustrations and maps. There is also a handy index and bibliography at the end for referencing. In each of these chapters, Dark Emu takes its readers on a revelatory journey through personal accounts by white colonialists. These accounts describe, for instance, Indigenous people cultivating crop fields, farming fish, and building permanent housing and storage. The second half of the book addresses Aboriginal law, language, and trade customs, as well as the ongoing murky legal status of Indigenous Australian people through to the present day. Pascoe also highlights how some of the traditional crop plants his research identified, along with the rediscovery of agricultural practices, could benefit the farming industry in a post-climate change Australia, giving his research further relevancy for the 21st century.
Dark Emu is appropriate reading for high school readers and onwards. Pascoe relates his findings with the voice of a storyteller and uses his unique voice to enhance readability. He also aims his book primarily at white Australians, challenging and encouraging readers to question mainstream historical views of Indigenous culture as inadequate and consider how these views contribute to continuing issues in Indigenous communities. However, while Dark Emu's arguments come across as compelling, Pascoe has attracted critiques and counterarguments, notably that his standard of evidence is inadequate. From an academic point of view, this criticism has some merit. Pascoe challenges the historical narrative without doing much to directly challenge contradicting evidence and has been accused of distorting or exaggerating some evidence in favor of his arguments. Dark Emu, as such, is generally not considered to have a high rate of academic accuracy, and using it as a primary resource for scholarly research should be exercised with caution.
On the other hand, Dark Emu serves well as a resource for introducing revisionist perspectives on Indigenous Australian history and also as a comparative resource to other similar works on the topic. Wherever one stands on the debate on Dark Emu's accuracy, Pascoe's work has undeniably inspired a new wave of discussion about perceptions of Indigenous Australians. Further reading recommended to compare with Dark Emu include Pascoe's main inspiration, The Biggest Estate on Earth by Bill Gammage (2012), and Farmers or Hunter-Gatherers? The Dark Emu Debate by Peter Sutton and Keryn Walshe (2021), the most comprehensive and balanced deconstruction of Pascoe's research to date. Dark Emu is an informative and enlightening read that undoubtedly will continue to contribute to the ongoing discussions surrounding Australia and its Indigenous peoples in years to come.
Buy This Book
$24.25
free shipping worldwide
$15.95
plus shipping
By purchasing books through this website, you support our non-profit organization. World History Encyclopedia receives a small commission for each book sold through our affiliate partners.
About the Reviewer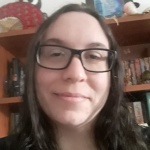 I am a writer based in Australia, currently earning a Masters in Creative Writing. While a lover of primarily fantasy literature, I also have a driving ambition to research and learn more about myth and ancient history from around the world.