Review
| | |
| --- | --- |
| Rating: | |
| Title: | Conquered: The Last Children of Anglo-Saxon England |
| Author: | Parker, Eleanor |
| Audience: | Professional |
| Difficulty: | Medium |
| Publisher: | Bloomsbury Academic |
| Published: | 2022 |
| Pages: | 272 |
This book, while written as a scholarly study, is accessible to history enthusiasts and young readers. The book's purpose in providing unparalleled access to overlooked stories in history adds to our knowledge of the seminal event of the Norman Conquest of 1066. Eleanor Parker's book is highly recommended because it is one of those few scholarly publications that provide the viewpoint of the defeated side of a war.
There are many books, both scholarly and popular, that discuss one of the most seminal events in English history: the Norman Conquest of 1066. Perspectives of the Anglo-Saxons, the French, the Normans, and the various populations living in Wales and Scotland are all available for perusal. Recent historical studies of this time period have provided opinions and viewpoints that were once ignored. As history has often shown, it is the viewpoint of the victorious side in a war that usually dominates recordings, and that of the defeated side is lost or purposefully suppressed. Eleanor Parker's book provides a platform for a subtopic under the Norman Conquest that has rarely been explored: what happened to the children of critical Anglo-Saxon families and royalties who were uprooted, disinherited, imprisoned, and hunted down after the Conquest.
Eleanor Parker's book provides a platform for a subtopic under the Norman Conquest that has rarely been explored...
The book's Introduction provides important background information on how Anglo-Norman elites were careful when integrating aspects of Anglo-Saxon society and life into their reign as well as suppressing other cultural and religious observances of the conquered people. Eleanor Parker indicates that intermarriage with aristocratic Anglo-Saxon women, for instance, was key for Anglo-Norman elites to legitimize their claims over English territories. The subsequent five chapters of the book focus on the specific stories of Anglo-Saxon individuals and families and their reactions to their reduced or eliminated status in the new Anglo-Norman society after 1066. Chapter One tells the story of England's most illustrious rebel and hero Hereward the Wake, who led a guerrilla campaign against the Normans in the Fens in Eastern England. Chapter Two focuses on Margaret of Scotland. She was the sister of Edgar Aetheling, the last surviving direct heir to the English throne. After fleeing to Scotland, Margaret married Malcolm III and became an influential queen. Chapter Three contains a fascinating story. It talks about how the lives of the nine grandchildren of Godwine, the late Earl of Wessex and husband to Gytha Thorkelsdóttir, were virtually wiped out overnight due to the events in 1066. Their stories of exile, rebellion, and marriage are documented by Parker's engaging writing style for readers interested in following the fortunes of Harold Godwineson and his extended family.
In Chapter Four, the book examines the tragic story of Waltheof, the young Earl of Northumbria, and his execution in 1076 after a decade of rebellion and compromise with the new Norman regime. Chapter Five is the story of Eadmer of Canterbury, a monk whose childhood was affected by the Norman Conquest and who chose to document many saints' lives before the Conquest. This effort helped to preserve much of Anglo-Saxon religious and cultural history at a time when much of that past was being destroyed.
Eleanor Parker is Lecturer in Medieval English Literature at Brasenose College, University of Oxford, and she also researches Viking communities in medieval England. This book by Parker, while written as a scholarly study, is very accessible to history enthusiasts and young readers. To further aid non-specialist readers in enjoying and understanding the content, the book contains 30 black-and-white illustrations. Parker's work is an excellent addition to the scholarship on medieval British history and the Norman Conquest of 1066. In addition, for readers looking for a book reflecting the overlooked narrative of the defeated side of a war, this is a book that should not be missed out.
Buy This Book
$28.99
free shipping worldwide
$27.00
plus shipping
By purchasing books through this website, you support our non-profit organization. World History Encyclopedia receives a small commission for each book sold through our affiliate partners.
About the Reviewer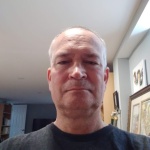 Bradford Lee Eden is an independent scholar, librarian, and J.R.R. Tolkien scholar. His extensive CV and publication record is available on academia.edu.