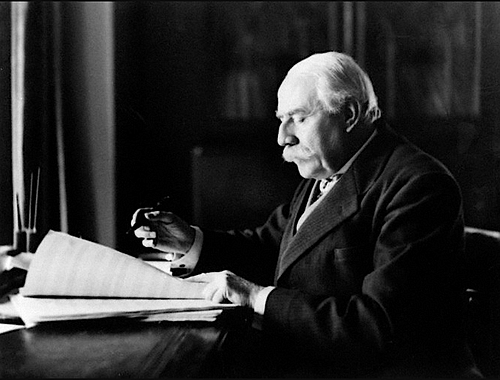 Edward Elgar (1857-1934) was an English composer best known for his orchestral music and oratorios. Amongst Elgar's most-loved works are his Pomp and Circumstance marches which inspired the choral Land of Hope and Glory, a rousing patriotic piece that is often considered Britain's second national anthem after God Save the King.
Early Life
Edward William Elgar was born on 2 June 1857 in Broadheath in Worcestershire, England. While Edward was still an infant, the family moved to nearby Worcester. His father was an organist at the local church, tuned pianos, and owned a music shop so that young Edward was surrounded by music on most days. Edward learnt the violin (his only formal music education) and played in the local orchestra. He progressed to playing in a chamber group, and by his early twenties – after a brief stint as a clerk in a solicitor's office – he was confident enough to try and forge a career in music. Edward played, conducted, and taught the violin in Worcestershire. He also taught himself composition using books, and via experimentation, he acquired a knowledge of counterpoint and orchestration. In 1882, he joined the orchestra of William Stockley in Birmingham. He continued to cultivate his own musical education by visiting Paris and listening to Camille Saint-Saëns (1835-1921) at the Théâtre de la Madeleine. He received more valuable experience of a noted composer at the Worcester Three Choirs Festival of 1884 where he played in the orchestra which was conducted by a visiting Antonín Dvořák (1841-1904).
Character & Family
The music historian Michael Kennedy has this to say regarding Elgar's character:
Elgar's personality was complex, his appearance, that of a country squire with dogs at heel, was a consciously adopted pose which complemented his frequent defence-mechanism assertions that he had no interest in music. His early struggles and the prejudices against his religion [Roman Catholicism] left wounds which success and honours never healed.

(Arnold, 624)
Elgar was fond of fishing, golf, cycling, horse racing, fox-hunting, walking with his dogs, and kite-flying. He was a fan of Wolverhampton Wanderers football team, loved crosswords, and was an avid doodler. He epitomised early-20th-century England:
He was Edwardian, stuffy, a relic of Colonel Blimp and Empire…He was tall, straight, heavily moustachioed, with a hooked nose and flaring nostrils; he carried his umbrella at the furl; his entire bearing was military; his clothes were proper; he was the very model of an Edwardian clubman.

(Schonberg, 568)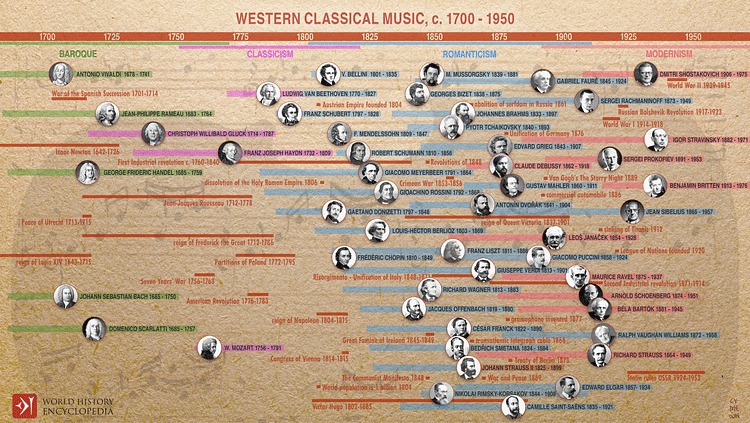 In 1889, Elgar married one of his piano pupils, Alice Roberts, the daughter of a retired major-general of the Indian Army. Alice was nine years older than Elgar, and after a honeymoon on the Isle of Wight, she persuaded him to move to London where he could more easily attract the attention of music directors and publishers. The couple had a daughter, Carice, born in September 1890. The next year the family moved back to Worcestershire and the spa town of Malvern, where Elgar continued to compose and teach music. In 1904, they moved again, this time to Hereford. In 1912, the family moved once again and returned to London, this time to a grand house in Hampstead.
Elgar is today recognised for his individualism, vitality, & his handling of the large modern symphony orchestra.
Recognition
Elgar had his Sevillana orchestral piece performed at the Crystal Palace in 1884, but it did not kickstart his career as a composer. Still needing to teach music to make ends meet, Elgar once described this occupation as "like turning a grindstone with a dislocated shoulder" (Steen, 865). He had to wait several more years for his breakthrough which finally came in 1890 with his Froissart overture. This work premiered at a local festival and was then published by Novello. The Classical Music Encyclopedia describes Froissart as "a work entirely characteristic in its chivalrous panache" (280). Slowly, through the early 1890s, Elgar gained more and wider success with other local festivals, especially with his cantatas The Black Knight (1893) and King Olaf (1896). Another work of this period was The Light of Life (1896), an oratorio. Wider national fame came in 1897 when Elgar's Imperial March was played to celebrate the diamond jubilee of Queen Victoria (r. 1837-1901). The next year he composed the Caractacus cantata for the Leeds Festival.
Elgar established himself as a composer of originality with his Enigma Variations (aka Variations on an Original Theme). The orchestral work is composed of 14 variations on a theme, each one meant to portray a personal friend of Elgar's; two of them represent Elgar (the last) and his wife (the first). The subtitle Enigma derives from the inability of anyone to positively identify the counterpoint tune which runs through the 14 pieces. The 11th Enigma Variation is curious as it uses a simple triangle to suggest the name tag on the dog collar of the bulldog who shakes himself dry after a swim in the River Wye (the dog belonged to G. W. Sinclair, the organist at Hereford Cathedral). The Enigma Variations were first performed in June 1899 at London's St James' Hall. The performance was conducted by Hans Richter (1843-1916), who became an important champion of Elgar's work. The English composer and historian of music Hubert Parry (1848-1918) once said of Elgar, "Look out for this man's music; he has something to say and knows how to say it" (Wade-Matthews, 416). Other conductors in Continental Europe agreed with Richter and Parry, and, consequently, Elgar became internationally well-known.
One of Elgar's best-loved song cycles is Sea Pictures, and this work, based on five poems (one is by Alice Elgar, another is by Browning) was first performed by the contralto Clara Butt (1872-1936) in 1899 at the Norwich Festival. The 20th century started well for the composer when he was commissioned to write a choral work for the Birmingham Festival. The Dream of Gerontius actually did not go down well with its first audience because of a lack of rehearsal time, but it was a success in Germany the next year, and it has since been recognised by critics as one of Elgar's greatest works. Elgar was, in any case, now recognised as one of the country's finest-ever composers. In 1900, Elgar was awarded an honorary doctorate from the University of Cambridge, later there would be more honorary degrees, including from Oxford and Yale. In 1901, he composed his Cockaigne Overture.
At his home in Hereford, between 1904 & 1906, Elgar wrote two symphonies.
Land of Hope and Glory
The icing on the multitiered recognition cake came in 1902. Elgar wrote his Coronation Ode, which was to be performed in June 1902 at London's Covent Garden gala with King Edward VII (r. 1901-1910) in attendance. Alas, the gala was cancelled due to the king's ill health. The ode included the rousing Land of Hope and Glory with words by A. C. Benson. It finally got its premiere at the Sheffield Festival the next October. Royal approval of Elgar's work came in 1904 when he was knighted. In 1911, he was given the honour of the Order of Merit.
Land of Hope and Glory had actually been adapted from the trio section of Elgar's first Pomp and Circumstance march, written back in 1901. The title of these marches – another four were added over the next two decades – appears in Othello by William Shakespeare (1564-1616). Audiences immediately loved the marches. Elgar wrote in his autobiography:
I shall never forget the scene at the close of the first of them, the one in D major. The people simply rose and yelled. I had to play it again – with the same result; in fact, they refused to let me go on with the program…Merely to restore order, I played the piece a third time.

(Schonberg, 571)
Land of Hope and Glory has since become a sort of unofficial national anthem, cementing Elgar's place as one of the foremost of British composers.
Kennedy gives the following summary of Elgar's distinctive style of composing:
His gift for melody is at the root of all his work; his harmony is sometimes richly chromatic, at others simply and touchingly diatonic; his use of tonality is often unstable and elusive, lending an airy, fantastic tone to the music; his scoring is brilliant and colourful, with particularly impressive use of string textures; his compositional style is based on a fondness for sequences, for rising thirds, falling sevenths, and parallel triads.

(Arnold, 624)
Later Works
At his home in Hereford, between 1904 and 1906, Elgar wrote two symphonies, The Kingdom oratorio, and his Introduction and Allegro for string and orchestra. The composer was honoured with a three-day festival of his music in Covent Garden in 1904. The First Symphony premiered in December 1908 and gained great acclaim; such was the demand, the work was performed over 100 times in its first year. Elgar dedicated the symphony to Hans Richter.
Elgar completed his Violin Concerto in 1910, which reused some music he had composed in his youth. In 1911, he took over from Richter as conductor of the London Symphony Orchestra. In 1912, Elgar wrote the Music Makers ode and the Crown of India masque, which commemorated the Delhi Durbar of the year before when King George V (r. 1910-1936) was crowned Emperor of India. In 1913, he composed Falstaff, a symphonic poem. Then the disaster of the First World War hit Europe. Elgar responded with his cantata The Spirit of England in 1917 and, the same year, The Fringes of the Fleet, which set music and performance to a collection of poems by Rudyard Kipling (1865-1936) that celebrated the war effort from the perspective of British seamen. More practically, Elgar became a special constable and joined the Hampstead Volunteer Reserve.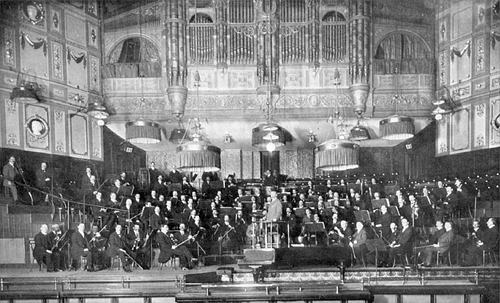 After the war, Elgar continued to compose and record gramophone records. 1919 was a busy year that saw him complete his Cello Concerto, a string quartet, and a piano quartet, besides other works of chamber music. Then he stopped. Although he lived for another 15 years, Elgar did not compose any more major works with the exception of 1930's final Pomp and Circumstance march. The reason for this prolonged hiatus may have been the death of Alice in April 1920. She was 71.
Elgar's Most Famous Works
The most famous works of Edward Elgar include:
2 Symphonies
Enigma Variations (1899)
Sea Pictures song cycle (1899)
The Dream of Gerontius choral work (1900)
Pomp and Circumstance marches (1901-30)
Coronation Ode (1902)
Introduction and Allegro for string and orchestra (1906)
Romance solo work for bassoon (1909)
Violin Concerto (1910)
Falstaff orchestral work (1913)
Violin Sonata (1918)
Cello Concerto (1919)
Death & Legacy
Elgar may have no longer composed through the 1920s but he did not abandon music. In 1924, the composer was appointed Master of the King's Music. In 1931, he was made a baronet. Elgar conducted in this period, a highlight includes him conducting Yehudi Menuhin (1916-1999) performing his Violin Concerto in 1932. Then, also in 1932, Elgar suddenly returned to composing a grand work. The BBC commissioned a symphony, and when the press got wind of the project the newspapers clamoured for the composer to finish it, but time was running out. Edward Elgar died of cancer in Worcester on 23 February 1934. He was buried next to his wife Alice in the cemetery at Little Malvern. The composer had instructed that nobody touch his unfinished Third Symphony, but in 1997, it was completed by Anthony Payne.
England had not had a major composer since the 17th century and Henry Purcell (1659-1695). Elgar's work almost single-handedly revived classical music in England. Elgar was tremendously popular in his own lifetime, but a reaction set in after the First World War as he came to represent a bygone era. His provincial roots that grew into a bourgeois caricature, his distinct Edwardianism, and his association with nationalistic music now all held against him. In many ways, Elgar's music, was "a mixture of nobility and nostalgia, [it] defined the British spirit at the end of the Victorian era" (Wade-Matthews, 58). But the Victorian and Edwardian eras had been blasted into oblivion by the tremendous upheaval of a world war. The post-war world seemed to have no need for such antiquated Romantics. From the 1960s, though, Elgar's star began to rise again, particularly now that conductors began to perform his music as it was intended and without excessive embellishments. His music has been restored to its rightful place amongst the finest any British composer has ever produced. Above all, Elgar is today recognised for his individualism, vitality, and his handling of the large modern symphony orchestra where he showed himself to be a master of extracting its full performance potential using the rich texture of his music. As the composer Fritz Steinbach (1855-1916) once noted, Elgar was "an unexpected genius and pathbreaker in the field of orchestration…Entirely original effects with almost unique virtuosity" (Schonberg, 569).