Video
Send to Google Classroom:
The History of Tea is a long journey, which begins in southwest China in the Yunnan Province during the Shang Dynasty of China between 1500 and 1046 BCE. International Tea day used to be celebrated on December 15th until 2020 when the UN decided to initiate a global celebration of the long history and both cultural and economic significance of tea, to be celebrated on May 21st!

Tea began as a medicinal drink, as well as a drink consumed by Buddhist monks to support them as they meditated and to ward off sleep. One of many legends from both Japanese and Chinese tradition concerning the discovery of tea, says that Bodhidharma, also known as Daruma and the founder of Zen Buddhism, was the person who discovered tea.

If you travel around the world, you might notice a strange phenomenon that the name for tea, is often very similar. Throughout the world, there are mainly 2 root words for tea, tea and cha and both of these come from China. Regions in the world where tea grows naturally often have their own word for tea which has not derived from the Chinese. Today, tea is the most popular drink worldwide, consumed more regularly than any other drink besides water, and is a multi-billion dollar industry. Where the use of 'cha' occurred through land trade, primarily along the Silk Road, the name 'te' spread through sea trade primarily by the Dutch traders who were bringing tea to Europe.

— ATTRIBUTIONS —
You can find all attribution and credits for images, animations, graphics and music here - https://worldhistory.typehut.com/the-history-of-tea-and-spread-of-cha-and-tea-for-international-tea-day-images-and-attributions-4723

— THUMBNAIL IMAGE —
https://commons.wikimedia.org/wiki/File:Yōshū_Chikanobu_Cha_no_yu.jpg
Yōshū Chikanobu
Public Domain
About the Author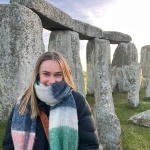 Kelly is a graduate from Monash University who has recently completed her BA (Honours) in Ancient History and Archaeology, focussing on iconography and status in Pylos burials. She has a passion for mythology and the Aegean Bronze Age.