Video
Send to Google Classroom:
Ancient Egyptian Religion incorporated so many different aspects; mythology, spiritualism, science, magic, medicine psychology and herbology. With so many different facets, Ancient Egyptian religion was completely integrated into the lives of every single Egyptian. The Ancient Egyptian Gods and Goddesses made up a pantheon of over 2000, and they were all worshipped differently.

Some of the most popular Egyptian deities were Amun, Isis, Osiris, Horus, Bastet, Anubis and Hathor who were all worshipped in temples. However, other popular deities such as Ma'at, Seshat, Heka and Bes didn't have temples constructed for them, which meant religious observance of these gods was a personal and individual affair.

The complete integration of Egyptian Religion into the everyday lives of the Ancient Egyptians and the worship of many different gods for many different things meant that the disruption of the system by Akhenaten (a period is now known as the Amarna Period) would have been very upsetting.

Upholding Ma'at, or universal harmony, the Egyptians made sure to live a peaceful life in order to move on to a peaceful afterlife in the field of reeds. To move on to paradise after death, one's heart must weigh less than the white feather of truth on the scales of justice, but if its heavier your heart would be thrown to the ground and eaten by Ammut. If it was lighter, it would move on to the field of reeds and live eternally in an idealized version of life on earth.
About the Author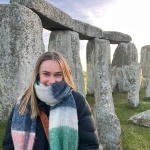 Kelly is a graduate from Monash University who has recently completed her BA (Honours) in Ancient History and Archaeology, focussing on iconography and status in Pylos burials. She has a passion for mythology and the Aegean Bronze Age.