Navigation
Biography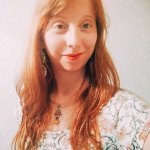 Elisa Mion was born in Vicenza (Italy) on the 2nd of February 1996.

On the 21st of July 2022, she defended her master's degree thesis in Near Eastern Archaeology at the University of Padua, in Italy (Master of Science; final score: Summa cum Laude); she wrote and defended it in English, and it mainly focused on king Sennacherib's city walls and gates at Nineveh.
The choice to focus on Nineveh, becoming the Neo-Assyrian Empire's second-last capital city during king Sennacherib's reign (c. 705/704-681 BC), is due to several reasons, in particular, to her own honest and gradually growing interest and fascination (if not true Love!) with ancient Near Eastern Civilizations, History and Archaeology, since she was only a child.

Previously, on the 17th of July 2019, she defended her bachelor's degree thesis in Greek History at the University of Padua (Italy), and it mainly focused on queen Artemisia I of Caria.

As a Near Eastern Archaeologist, she feels the necessity to concretely take part to this noble and admirable project as Italian Translator and Contributor, because she totally shares its innovative and inclusive methodological approach: to engage people with Cultural Heritage, to improve and enhance History knowledge all over the World in a non-elitist perspective, using all the technological and online resources available today.
Analytics
5,968 pageviews on this user's contributions