Review
| | |
| --- | --- |
| Rating: | |
| Title: | Arcadian Days: Gods, Women, and Men from Greek Myths |
| Author: | Spurling, John |
| Audience: | General Public |
| Difficulty: | Easy |
| Publisher: | Pegasus Books |
| Published: | 2023 |
| Pages: | 336 |
John Spurling, an author and playwright, has crafted a collection of retellings of select Greek myths in his new book, "Arcadian Days." Drawing on the ancient works, "Arcadian Days" is an accessible read retelling some of the most famous Greek myths, from Achilles and Thetis to Prometheus and Pandora, the first woman. This anthology of myths retold is a perfect read for those new to Greek mythology and for those well-versed in ancient legendary tales.
John Spurling has crafted a lyrical retelling of some well-known Greek myths, weaving these seemingly disparate stories together with subtle themes. The most prominent common factor throughout this collection is that each retelling features a prominent woman or female deity at the heart of the story. Where Spurling's first book, Arcadian Nights, centres around four figures based in the Peloponnese, his new book Arcadian Days, features five of the best-known myths from all around Greece. These stories are Prometheus and Pandora, Jason and Medea, Oedipus and Antigone, Achilles and Thetis, and Odysseus and Penelope. Entwined through these overarching stories are smaller myths and other strong women, such as Atalanta, as featured with Jason and the Argonauts, and Penthesilea, the Amazon warrior who goes head to head with the great Achilles.
This collection of myths draws upon the ancient Greek texts by
Homer
,
Hesiod
, and the three tragedians.
But if it is difficult for us sometimes to understand the motives of these gods, they themselves often seem unable to interpret the feelings of mortals (170).
This collection of myths draws upon the ancient Greek texts by Homer, Hesiod, and the three tragedians – Aeschylus, Sophocles, and Euripides – while also incorporating Spurling's own voice to fill in gaps and weave a complete story. Arcadian Days has been written for the general public and would be a great starting point for anyone looking to read a new, accessible retelling of some of the most famous Greek myths. The author (as all have to when retelling myths) makes some specific translation decisions that strike me as something of a personal preference, and his clear choice for Achilles and Patroclus to be depicted as just close friends was an interesting decision amidst the fairly popular view that the relationship between these two warriors transcends simple friendship. These choices, however, do not hinder the overall enjoyment of the book and are the prerogative of the author.
As the stories progress, Spurling often makes comments on the goings-on and offers potential explanations for decisions made by the players in the tale. It feels as though the omniscient author is speaking right to you, which makes the book feel more personal. This commentary seems to answer questions the reader may be thinking and makes fascinating contemplation over the role of the gods. Each myth is written in slightly different styles, with the retelling of Odysseus' journey in the last section written as Odysseus telling his own story to the reader. This helps differentiate the different tales, whilst also capturing the reader in different ways. The stories also explore what it means to be mortal, particularly with his quote in relation to the new armour created by Hephaestus for Achilles, requested by his mother Thetis:
Yes, it was also made to be a shield. And, with all these layers of metal, a real shield to be carried into battle so as to ward off spears and be battered by rocks and the strokes of swords. To submit to time and mortality, like its owner' (164).
John Spurling's Arcadian Days is a valuable addition to the ever-growing corpus of Greek myth retellings.
Thank you to Pegasus Books for providing a copy of Arcadian Days for review.
About the Reviewer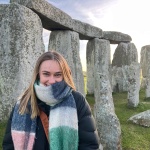 Kelly is a graduate from Monash University who has completed her BA (Honours) in Ancient History and Archaeology, focussing on iconography and status in Pylos burials. She has a passion for mythology and the Aegean Bronze Age.