Review
| | |
| --- | --- |
| Rating: | |
| Title: | Among Women: From the Homosocial to the Homoerotic in the Ancient World |
| Author: | Rabinowitz, Nancy Sorkin & Auanger, Lisa |
| Audience: | University |
| Difficulty: | Medium |
| Publisher: | University of Texas Press |
| Published: | 2002 |
| Pages: | 407 |
Among Women edited by Dr. Nancy Sorkin Rabinowitz and Dr. Lisa Auanger was one of the first comprehensive studies on the relationships between women in the ancient world. The depth of this book's essays and breadth of its subject matter make it highly recommendable to both Classicists and readers with a more general interest in social history. 17 years after its original publication, this book continues to be essential reading on women's social and sexual lives in the ancient Mediterranean.
Sexuality and gender in Graeco-Roman antiquity has piqued the interest of historians in recent years. Unlike modern Western society, the lives of men and women were often separated into different social spheres in both public and private Greek and Roman society. Recent scholarship has devoted a lot of attention to same-sex friendships and erotic relationships between men in Graeco-Roman antiquity. However, the subordinate role occupied by women in the ancient Mediterranean has resulted in a relative lack of surviving evidence about the private lives of women.
Among Women illuminates this underexplored side of history and explores women's relationships in antiquity. Readers can expect to find a variety of insightful essays which explore women's relations to one another in antiquity. As its title suggests, Among Women concerns itself with everything from the social to the erotic, handling each topic with care and scholarly integrity.
Nancy Sorkin Rabinowitz opens the book with an introduction that addresses the difficulty inherent in constructing our notions of ancient societies based on scanty evidence and modern preconceptions. Rabinowitz's introduction summarises the various viewpoints and methodologies which dominate the discussion of sexuality and gender history, including fields as disparate as Classics, feminist theory, and LGBT studies. Rabinowitz's even-handed and rigorous approach to the various intersecting fields is necessary to ground readers in the methodology and historiography which frames the following essays.
Ten essays from different authors combine archaeology, literary analysis, and art history to unearth ancient notions of how women lived and loved. The essays range in time and place from Minoan Greece to 5th-century CE Egypt, making this volume far more expansive in terms of its definition of antiquity than many similar anthologies. The subject matter is as engaging as it is diverse, and as a whole, the authors do an excellent job of working with many different types of evidence.
Among Women concerns itself with everything from the social to the erotic, handling each topic with care & scholarly integrity.
Among Women's contributors examine material spanning from Roman mythology to Bronze Age frescoes and Late Antique letters. While some essays stand out as stronger than others, each entry makes a meaningful contribution to the whole. The book makes the most of each essay's evidence by presenting readers with a variety of supporting photographs and illustrations.
Perhaps the book's greatest fault is that it leaves readers searching for more. Among Women does not attempt to create a comprehensive picture of women's interpersonal relationships across Graeco-Roman antiquity. Instead, it presents readers with analyses of the sadly incomplete corpus of surviving evidence. As wide-reaching as its subject matter is, the book provides readers with little more than snapshots of very complex cultures which are in some ways still poorly understood.
Overall, the scholarly value of this book makes it a welcome addition to the ancient historian's bookshelf, and a worthwhile introduction to a woefully understudied facet of history.

Buy This Book
$39.95
By purchasing books through this website, you support our non-profit organization.
World History Encyclopedia is an Amazon Associate and earns a commission on qualifying book purchases.
About the Reviewer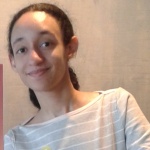 Arienne King is a student and freelance writer with a passion for history, archaeology, and digital media. She runs the blog Muses & Mayhem and is the Media Editor for Ancient History Encyclopedia.