The Baroque era, which lasted from roughly 1580 and 1780, was a time of enormous contrasts: Opulence and innovation, on the one hand; death and crises, on the other. Ongoing religious wars and the opening of global trade networks led to mass migration and cultural exchange, but there was also famine and exploitation. A new exhibition at the Swiss National Museum in Zürich – Baroque, Age of Contrasts – presents exquisite objects from Baroque architecture, garden culture, fashion and art, highlighting the historical context of these items in order to illuminate this creative epoch in all its glorious ambiguity.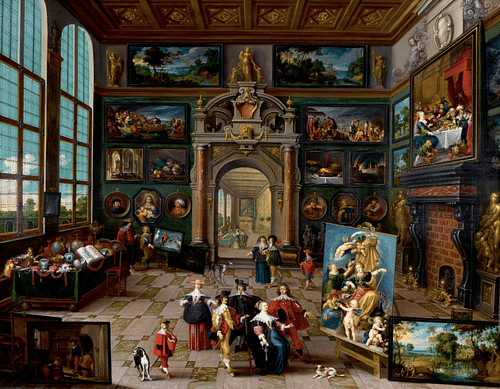 JBW: Many thanks for speaking with me on behalf of World History Encyclopedia (WHE).
Many readers may be surprised to learn that Swiss architects from Ticino played a leading role in shaping the emergence of Baroque architecture in Rome during the late-1500s and early-1600s.
Who were these brilliant minds, and how are their contributions to Baroque art reflected in the exhibition?
Louis XIV wanted to become independent of costly foreign products and succeeded in making France a leader in the luxury segment of handicraft products.
Joya Indermühle: They were in particular demand in Rome thanks to their high level of craftsmanship and cultural proximity to Italy. Carlo Maderno, for example, was the lead architect of St. Peter's. He designed the dynamic and sculptural façade and extended Michelangelo's central building with a nave. Francesco Borromini's buildings are characterised by concave and convex oscillating forms. In the exhibition, we show high-calibre original drawings from the Albertina Museum Vienna that bear witness to his unique handwriting. Finally, under Pope Sixtus V, Domenico Fontana was responsible for the planning of Rome's major road axes and the erection of obelisks at strategically relevant locations. In the portrait of Pope Sixtus V by Pietro Facchetti from the Vatican Museums, St. Peter's Square can be seen with the obelisk. This shows how significant these urban planning measures were in this period.
JBW: As the locus of European power shifted from Spain to France in the 1600s, the art of gardening became a means of expressing power and prestige. The gardens of Versailles became a model for all Europeans, including the Swiss, who incorporated French designs and plants with great enthusiasm.
What in particular should we know about Swiss gardens and horticulture during the Baroque Age? I suspect that Swiss interest in gardens also extended into the diverse landscapes, which constitute present-day Switzerland.
JI: French garden culture quickly spread to Switzerland. The first Baroque gardens were created in Solothurn, which had close ties with France. Other cities soon followed, and different local forms developed: For example, the tree-lined avenue, fountain and lawn in the Baroque garden of the Neuschloss Worb, or the combination of pleasure and kitchen gardens, as an example from Basel shows. But the rural kitchen garden also has a lasting influence on the landscape, as we can see in a watercolour by Albrecht Kauw.
JBW: One of the standout pieces featured in the Swiss National Museum's exhibition is a gorgeous tapestry from the "Manufacture des Gobelins" in Paris. This tapestry depicts the stunning contrast between French and Spanish fashions around the middle of the seventeenth century.
What does this tapestry tell us about France's pre-eminence in regard to fashion and good taste during the absolutist reign of Louis XIV? In turn, how did this cultural influence from France shape etiquette and good taste in Switzerland?
The concept of baroque has indeed changed repeatedly and remains dynamic to this day.
JI: The foundation of the royal manufactories pursued artistic, political and economic goals. Louis XIV of France wanted to become independent of costly foreign products and succeeded in making France a leader in the luxury segment of handicraft products. Under court artist Charles Le Brun, hundreds of talented artists worked in the royal manufactories. The magazine Mercure galant, which was promoted by Louis XIV, made a significant contribution to the dissemination of French court fashion through the medium of print. The whole of Europe, and Switzerland too, aspired to the French model, in the field of fashion, but also in terms of festive or table culture. French-speaking Switzerland in particular quickly adopted French-style goldsmithing, thanks in part to Huguenot refugees.
JBW: The Baroque era is marked not only by cultural grandeur and heightened finesse – it was an age of tremendous scientific inquiry and global exploration.
Tell us about those Swiss men and women who participated in the era's great scientific expeditions as well as in the establishment of academies and observatories. How are their lives and work showcased?
JI: In the exhibition, we present the Bernese artist Albrecht Herport, who was a mercenary for the Dutch East India Company in Indonesia. From his travels, he brings back travel reports, but also a kris, a Javanese sword. These objects are collected, researched and discussed in libraries. But we also show exhibits from the context of Johann Jakob Scheuchzer, who was a member of the Royal Society in London, or the work of Maria Sibylla Merian, who travelled to Surinam for her research. All these exhibits show how strongly Swiss personalities were involved in the international networks of science.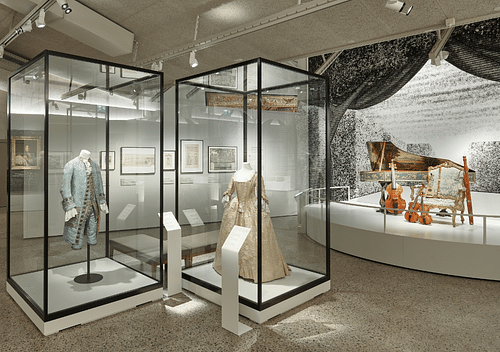 JBW: It was actually the Swiss historian Heinrich Wölffin (1864-1945) who was among the first to reevaluate and propose a new definition of Baroque art. For most people, the term "Baroque" conjures up images of magnificent churches and masterpieces of fine art, in addition to extravagant monarchs living in sumptuous palaces. However, the era was one of considerable extremes with grandeur and excess existing alongside ongoing religious wars, colonization and squalor. "Baroque" can thus have either a positive or negative connotation depending on how the word is used.
How then should we characterize the legacy of the Baroque in Switzerland and elsewhere around the world? Moreover, why is it important that we reacquaint ourselves with this era?
JI: The concept of baroque has indeed changed repeatedly and remains dynamic to this day. With this exhibition, we want to show that Baroque is much more than its splendour suggests: By presenting selected objects in their historical context, in this time of profound religious, political and social upheaval, we want to illuminate the epoch in all its ambivalence. Depending on the country, denomination and time, Baroque art and culture differed greatly. This difference, complexity and also contradictoriness should have its place. Through the broad cultural-historical perspective of our show, we also want to highlight unknown sides and, above all, the diversity and multifaceted richness of the Baroque.
JBW: Many thanks again for lending your time and consideration.
Baroque, Age of Contrasts runs at the Swiss National Museum in Zürich, Switzerland until January 15, 2023.