Video
Send to Google Classroom:
Ancient democracy was invented at the beginning of the 5th century BCE at almost the same time in both Athens and Rome. The word democracy comes from the Greek word demokratia with demos meaning the people and kratos meaning power or rule. So put that together and you essentially get the rule of the people. Today's idea of democracy is a representative democracy, which means the people have the power to choose their representative, whereas the democracy of Athens was a direct democracy

Athenian democracy began with Cleisthenes reforming the earlier laws by the statesman Solon. His governmental and law reforms saw the beginning of democracy in Athens, and gave Cleisthenes the title of the Father of Athenian Democracy. After the Persian Wars, the general Pericles initiated the Delian League and was the man who advocated for what is known as radical democracy,. Pericles developed Athenian democracy until his death from the plague in 429 BCE.

Roman democracy arose independently at pretty much the same time as in Greece! Rome was ruled by a monarchy between 753-509 BCE when it abandoned that model and instituted the democracy of the Roman Republic. Instead of a king and his counsellors, Rome had a representative government of three branches: the Senate, the Consuls and the Judges. The Roman Republic, although it can't be considered a true democracy, did give its citizens a voice in the way their city was governed. This same basic form would continue during the Roman Empire with the emperor taking the place of the Consuls.

— ATTRIBUTIONS —
You can find all attribution and credits for images, animations, graphics and music here - https://worldhistory.typehut.com/ancient-democracy-what-is-democracy-and-where-did-it-start-images-and-attributions-6199

The music used in this recording is the intellectual copyright of Michael Levy, a prolific composer for the recreated lyres of antiquity, and used with the creator's permission. Michael Levy's music is available to stream at all the major digital music platforms. Find out more on:
https://www.ancientlyre.com
https://open.spotify.com/artist/7Dx2vFEg8DmOJ5YCRm4A5v?si=emacIH9CRieFNGXRUyJ9
https://www.youtube.com/channel/UCJ1X6F7lGMEadnNETSzTv8A

— THUMBNAIL IMAGE —
https://www.worldhistory.org/image/12863/acropolis-in-athens-artists-impression/
Mowhawk Games - https://mohawkgames.com/oldworld/
Copyright / republished with permission
About the Author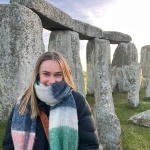 Kelly is a graduate from Monash University who has recently completed her BA (Honours) in Ancient History and Archaeology, focussing on iconography and status in Pylos burials. She has a passion for mythology and the Aegean Bronze Age.