Video
Send to Google Classroom:
Eleanor of Aquitaine was an impressive and powerful woman during the High Middle Ages. Not only did she own the land of Aquitaine, a large chunk of southwestern France at the time, but during her life she was the Duchess of Aquitaine, Queen of France and then Queen of England. She was known to be beautiful and well educated, and of her 10 children from her two marriages, three of her sons became kings.

Louis VII was never meant to be King and was groomed for the clergy while his older brother Philip was the heir. However, when Philip died in 1131, Louis VII became king even though he wasn't trained, had no experience, and pretty much grew up in a monastery, and Eleanor became queen. Mere weeks after the annulment of her marriage with King Louis VII, Eleanor married Henry who, at that point, was Duke of Normandy. Henry then became King Henry II of England in 1154, two years after their marriage, and Eleanor became a queen for the second time.

— ATTRIBUTIONS —
You can find all attribution and credits for images, animations, graphics and music here - https://worldhistory.typehut.com/eleanor-of-aquitaine-the-medieval-queen-of-england-and-france-in-the-high-middle-ages-images-and-attributions-5389

— MUSIC USED —
Yonder Hill and Dale by Aaron Kenny
https://www.youtube.com/watch?v=M_AcKq_a9BE

— THUMBNAIL IMAGE —
https://www.flickr.com/photos/68501781@N00/3013738202/
g0ng00zlr
CC BY SA 2.0
About the Author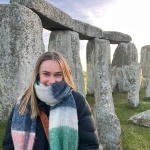 Kelly is a graduate from Monash University who has recently completed her BA (Honours) in Ancient History and Archaeology, focussing on iconography and status in Pylos burials. She has a passion for mythology and the Aegean Bronze Age.