Video
Send to Google Classroom:
The history of fairies and fae folk is incredibly long and can be traced back to multiple different origin points around the world. The fairy or fae developed independently in a number of cultures including Slavic, English, Persian, French, German and Celtic, and what a fairy was and what it was called in each of these cultures was different! The word fairy, comes from the Latin word Fata which means fate. Fairies were also associated with "enchantment," because supernatural beings - who could "enchant" - were thought to influence and even control one's fate in life. Fata as alluding to enchantment referenced the land where the supernatural fairies lived as well as the creatures themselves.

Want to know about the Peri or Persia, the Nymphs of Greece, of Sidhe of Ireland and the Disir of Scandinavia? This video explores many different examples of fairies and fae from around the world, and the development of the fairy tale from Aesop's Fables to Grimms Fairytales. Fairies helped explain the seemingly unexplainable such as where something or someone went when they disappeared, why people "sensed" an event before it happened, and good or bad luck which seemed undeserved.

— ATTRIBUTIONS —
You can find all attribution and credits for images, animations, graphics and music here - https://worldhistory.typehut.com/a-brief-history-of-fairies-and-fae-folk-from-around-the-world-in-honor-of-international-fairy-day-images-and-attributions-5113

— THUMBNAIL IMAGE —
https://commons.wikimedia.org/wiki/File:SophieAndersonTakethefairfaceofWoman.jpg
Art Renewal Center
Public domain
About the Author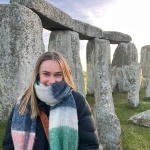 Kelly is a graduate from Monash University who has recently completed her BA (Honours) in Ancient History and Archaeology, focussing on iconography and status in Pylos burials. She has a passion for mythology and the Aegean Bronze Age.