Video
Send to Google Classroom:
As Princesses of Crete and daughters of the fearsome King Minos, Ariadne and her sister Phaedra grow up hearing the hoofbeats and bellows of the Minotaur echo from the Labyrinth beneath the palace. The Minotaur - Minos's greatest shame and Ariadne's brother - demands blood every year.

When Theseus, Prince of Athens, arrives in Crete as a sacrifice to the beast, Ariadne falls in love with him. But helping Theseus kill the monster means betraying her family and country, and Ariadne knows only too well that in a world ruled by mercurial gods - drawing their attention can cost you everything.

In a world where women are nothing more than the pawns of powerful men, will Ariadne's decision to betray Crete for Theseus ensure her happy ending? Or will she find herself sacrificed for her lover's ambition?

Ariadne gives a voice to the forgotten women of one of the most famous Greek myths, and speaks to their strength in the face of angry, petulant Gods. Beautifully written and completely immersive, this is an exceptional debut novel.

— BUY ARIADNE BY JENNIFER SAINT —
Amazon: https://www.amazon.com/Ariadne-Novel-Jennifer-Saint/dp/125077358X/ref=sr_1_1?dchild=1&keywords=ariadne&qid=1622175890&sr=8-1

— FIND JENNIFER ON SOCIAL MEDIA —
Website - https://www.jennifersaint.com/
Twitter - https://twitter.com/jennysaint
Instagram - https://www.instagram.com/jennifer.saint.author/

— ATTRIBUTIONS —
The music used in this recording is the intellectual copyright of Michael Levy, a prolific composer for the recreated lyres of antiquity, and used with the creator's permission. Michael Levy's music is available to stream at all the major digital music platforms. Find out more on:
https://www.ancientlyre.com
https://open.spotify.com/artist/7Dx2vFEg8DmOJ5YCRm4A5v?si=emacIH9CRieFNGXRUyJ9
https://www.youtube.com/channel/UCJ1X6F7lGMEadnNETSzTv8A

Link to Michael's new album where you can find the song used in this video! https://open.spotify.com/album/6JR9aABOWMwTa5TsZpEyFS?si=HU15jgeTTZmmsEnaEF1qvg

— THUMBNAIL IMAGE —
Cover of Ariadne
https://www.jennifersaint.com/ Jennifer Saint
Copyright
About the Author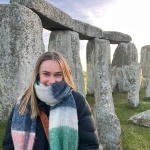 Kelly is a graduate from Monash University who has recently completed her BA (Honours) in Ancient History and Archaeology, focussing on iconography and status in Pylos burials. She has a passion for mythology and the Aegean Bronze Age.