Video
Send to Google Classroom:
The Qingming Festival is held one hundred and four days after the winter solstice, and is known as the 'pure bright festival', 'tomb-sweeping day' and 'ancestors day'. For over 2,500 years, this festival has been a day for Chinese people to visit the tombs of their ancestors to care for and clean them, which can involve literally or figuratively sweeping them.

The traditions Qingming Festival/ Tomb Sweeping Day/ Pure Bright Festival has merged with the cold food festival and is derived from the legendary history of the day, which took place over 2,500 years ago. According to Chinese folklore, the story between Prince Chong'er (who would become Duke Wen of Jin), and his loyal defender Jie Zitu is the basis for the festival today, which is a day to show respect to your ancestors, and many people still only eat cold food.

— WANT TO KNOW MORE? —
https://ancient.eu/china/
https://ancient.eu/article/1132/ancestor-worship-in-ancient-china/

— WATCH NEXT —
The Silk Road: Trade Route of the Ancient World https://www.youtube.com/watch?v=PAu5SLSLXxU&t=3s
World Poetry Day: The Female Ancient Poets Sappho, Enheduanna and Zhuo Wenjun https://www.youtube.com/watch?v=7hRrBcWyb98&t=82s
The Ides of March: the Assassination of Julius Caesar https://www.youtube.com/watch?v=qIe1OzqfXLY

— CHAPTERS —
0:00 Introduction
0:39 What is the Qing Ming Festival?
2:18 Legendary History of the Festival
5:02 Outro

— ATTRIBUTIONS —
You can find all attribution and credits for images, animations, graphics and music here - https://worldhistory.typehut.com/the-qingming-festival-chinese-tomb-sweeping-day-images-and-attributions-4128

The music used in this recording is the intellectual copyright of Michael Levy, a prolific composer for the recreated lyres of antiquity, and used with the creator's permission. Michael Levy's music is available to stream at all the major digital music platforms. Find out more on:
https://www.ancientlyre.com
https://open.spotify.com/artist/7Dx2vFEg8DmOJ5YCRm4A5v?si=emacIH9CRieFNGXRUyJ9
https://www.youtube.com/channel/UCJ1X6F7lGMEadnNETSzTv8A

— THUMBNAIL IMAGE —
https://en.wikipedia.org/wiki/File:Duke_Wen_of_Jin_Recovering_His_State_(晉文公復國圖)_by_Li_Tang_(李唐),_1140.jpg
Metropolitan Museum of Art, online collection
Public Domain

— SUPPORT US —
If you like our videos, please support us by becoming a member or donating to our non-profit company:

- https://www.worldhistory.org/membership/
- https://www.worldhistory.org/donate/
- https://www.worldhistory.org/patreon
- https://www.worldhistory.org/shop

World History Encyclopedia
www.worldhistory.org

#qingming #qingmingfestival #ancientchina #chinesetombsweepingday #tombsweepingday
About the Author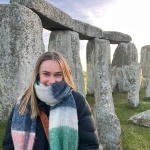 Kelly is a graduate from Monash University who has recently completed her BA (Honours) in Ancient History and Archaeology, focussing on iconography and status in Pylos burials. She has a passion for mythology and the Aegean Bronze Age.