Navigation
Biography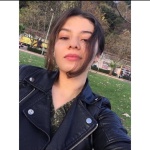 I am currently a student at Kütahya Dumlupınar University. I study both English and German interpreting.
My all experiences have been over the Internet. It was small jobs like doing translation homework.
I am also an international trade and logistics student at İstanbul University.
After graduation, I am thinking of combining two professions.
Analytics
1,929 pageviews on this user's contributions