Review
| | |
| --- | --- |
| Rating: | |
| Title: | Ancient Warfare: Introducing Current Research, Volume I |
| Author: | Helene Whittaker & Graham Wrightson Geoff Lee |
| Publisher: | Cambridge Scholars Publishing |
| Published: | 2015 |
| Pages: | 375 |
The purpose of this volume is not to offer a systematic overview of ancient warfare but, rather, to provide an update on the current research regarding various aspects of the subject. As such it is an erudite and eclectic mix of Bronze Age Aegean, Greek, Hellenistic, Roman, and Byzantine studies with one chapter looking at Celtic use of the horse. If you are looking for the basics on the subject this is not the book for you but if you want to look beyond the big name battles and generals and gain a wider and deeper understanding of some of the practicalities, implications and consequences of ancient warfare then look no further.
Each chapter is written by an expert in their field and is based on their papers presented at the International Warfare Conference (2013). There are, then, some interesting and unusual topics covered such as provisioning a large army on the move, commemorating the dead and building heroes, medical techniques for treating serious wounds, and an examination of the practice of looting the vanquished. There are also more theoretical studies such as the importance of vengeance, warfare as spectacle, gender violence as symbolized by the sacking of Troy, and the reliability of historical sources.
This hardback edition of some 350 pages has chapter summaries, chapter bibliographies, notes on contributors, explanatory footnotes, and separate indexes of places, armaments, and units, along with a general index.
Combining archaeology, war studies, and social history this volume would be a very useful addition to any library on warfare and provides an invaluable update on the latest research with coverage of oft-neglected topics which give a deeper insight into the full impact of warfare in the ancient world. The prose may not be as readable as it could have been and there is quite a lot of name-dropping which the general reader neither knows nor cares about but these are minor quibbles and not unexpected in this type of work. Highly recommended and Volume II is eagerly awaited.
Buy This Book
$82.20
plus shipping
By purchasing books through this website, you support our non-profit organization. World History Encyclopedia receives a small commission for each book sold through our affiliate partners.
About the Reviewer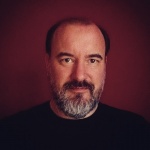 Mark is a full-time author, researcher, historian, and editor. Special interests include art, architecture, and discovering the ideas that all civilizations share. He holds an MA in Political Philosophy and is the WHE Publishing Director.