Review
| | |
| --- | --- |
| Rating: | |
| Title: | The Incas (Peoples of America) |
| Author: | D'Altroy, Terence N. |
| Publisher: | Wiley-Blackwell |
| Published: | 2014 |
| Pages: | 576 |
Terence D'Altroy is impressively described on the back cover of this book as 'Professor in Anthropology at Columbia University, Director of the Columbia Centre for Archaeology, and the world's leading Inca specialist.' and he does not disappoint in a comprehensive treatment of one of the New World's most fascinating cultures.
Whilst some books fall into the trap of focusing solely on the more eye-catching Inca topics such as evocative Machu Picchu, exquisite textiles and mountain mummies, D'Altroy presents an organized and systematic history of the Inca civilization. The book begins with an examination of geography and predecessors to give the proper background and moves on to consider the sources of information on the subject and their validity. Then nine chapters deal in turn with a major facet of Inca life from politics to religion, social classes to militarism, agriculture to art. Finally, the reasons for the demise and the legacy of this all too brief civilization are considered.
The text is well-written and so easy to read, and that despite being a fact-packed odyssey through a couple of centuries of volatile South American history. D'Altroy himself describes his ambition in this book as a straightforward presentation of the Inca Empire and society. He notes in his Introduction that 'the Incas have proved to be remarkably malleable in the hands of historians and archaeologists' but this book provides a rock-solid foundation and admirably achieves the author's objective. A successful blend of history and archaeology coupled with D'Altroy's expertise make this the very first book one should turn to on the subject. Time and again information is presented which is simply not obtainable in other general books on the topic and which make this volume unique and essential to anyone wanting a deeper understanding of the Incas.
The book includes an index, black and white photos, diagrams, maps, and many useful tables which comprehensively inform on ruling dynasties, shrines, tribute quotas and much more besides. There is also a forty page bibliography and a glossary of foreign terms. Highly recommended.
Buy This Book
$39.93
free shipping worldwide
$31.99
plus shipping
By purchasing books through this website, you support our non-profit organization. World History Encyclopedia receives a small commission for each book sold through our affiliate partners.
About the Reviewer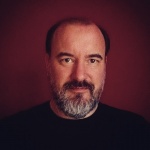 Mark is a full-time author, researcher, historian, and editor. Special interests include art, architecture, and discovering the ideas that all civilizations share. He holds an MA in Political Philosophy and is the WHE Publishing Director.
Cite This Work
APA Style
Cartwright, M. (2015, June 30). The Incas (Peoples of America). World History Encyclopedia. Retrieved from https://www.worldhistory.org/review/76/the-incas-peoples-of-america/
Chicago Style
Cartwright, Mark. "The Incas (Peoples of America)." World History Encyclopedia. Last modified June 30, 2015. https://www.worldhistory.org/review/76/the-incas-peoples-of-america/.