Review
| | |
| --- | --- |
| Title: | The Poison King: The Life and Legend of Mithradates, Rome's Deadliest Enemy |
| Author: | Mayor, Adrienne |
| Publisher: | Princeton University Press |
| Published: | 2009 |
| Pages: | 472 |
The Poison King: The Life and Legend of Mithradates, Rome's Deadliest Enemy (2009) was written by Dr. Adrienne Mayor, a Research Scholar at Stanford University. Examining the tumultuous life of this most tantalizing of ancient kings, Mayor contextualizes Mithradates VI's political importance, intellectual brilliance, and complex character.
Divided into 15 chapters, Mayor's work describes the life of a man "brimming with spectacle and excitement." Born in Pontus, the geographical buffer between the rising powers of late republican Rome and imperial Parthia, Mithradates VI of Pontus (r. 120-63 BCE) was loathed by Rome for his massacre of 80,000 Roman civilians in 88 BCE, but hailed by Greeks and Persians as a "savior" from oppressive Roman misrule. In this new biography, Mayor seeks to uncover the ways in which Mithradates VI of Pontus inspired fear, romance, courage, and intrigue across the Near East during the first century BCE.
Given the challenges of researching and writing such a book—documented history of Mithradates VI is rather limited and many written sources come only from his innumerable of enemies—Mayor manages to recreate the world of Mithradates VI via the "the realm of educated guesswork" or counterfactual history. Many readers and scholars may take issue here with her approach, and understandably so. Mayor does succeed in offering countless alternative views to how history might have unfolded, and also what could have motivated other important historical figures like Tigranes II of Armenia (r. 95-55 BCE), but we urge caution and individual contemplation. One area where Mayor excels is her analysis of why Mithradates VI has been circumscribed in recent historiography, and why there are strong geopolitical parallels between the ancient and modern worlds. Regardless of whether or not one agrees with Mayor's conclusions, her style and execution is sharp and engaging.
The Poison King includes an extensive bibliographical reference with titles in English, French, German, Italian, and Ukrainian (divided between ancient and modern sources). Other useful features include a timeline, a dramatis personae of important persons, illustrations (in black and white and color), and detailed maps of present-day Turkey, Greece, Armenia, the Black Sea, and the Caucasus.
The Ancient History Encyclopedia recommends this interesting work to historians and folklorists in particular. The Poison King was a finalist for the 2009 National Book Awards and was published by Princeton University Press (448 pages, hardback). It has since been translated into many languages. It is widely available and listed for $29.95 in the United States.
Buy This Book
$34.01
plus shipping
By purchasing books through this website, you support our non-profit organization. World History Encyclopedia receives a small commission for each book sold through our affiliate partners.
About the Reviewer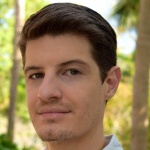 James is a writer and former Professor of History. He holds an MA in World History with a particular interest in cross-cultural exchange and world history. He is a co-founder of World History Encyclopedia and formerly was its Communications Director.