Server Costs Fundraiser 2023
Running a website with millions of readers every month is expensive. Not only do we pay for our servers, but also for related services such as our content delivery network, Google Workspace, email, and much more. We would much rather spend this money on producing more free history content for the world. Thank you for your help!
Review
| | |
| --- | --- |
| Rating: | |
| Title: | Athens After Empire: A History from Alexander the Great to the Emperor Hadrian |
| Author: | Worthington FSA FRHistS, Ian |
| Audience: | University |
| Difficulty: | Easy |
| Publisher: | Oxford University Press |
| Published: | 2020 |
| Pages: | 424 |
I would highly recommend this book to anyone wishing to learn about ancient Athens and to gain a more complete perspective of this city's place in and development throughout Antiquity. For those interested in Athens beyond the Athenian Empire and the Classical period, I would strongly advise that this be a curious reader's or scholar's first port of call.
Ian Worthington's Athens After Empire: A History from Alexander the Great to the Emperor Hadrian shows how there has been a tendency to fixate on the heyday of famous ancient cities while the events before or after have been unfairly and misleadingly eclipsed. Paul Cartledge's excellent Hellenistic and Roman Sparta (1989) presents how such an approach distorted Sparta's enduring importance. Now, Worthington's splendid, learned, and highly readable volume will achieve the same for Athens. Worthington's aim is to demonstrate that Athens did not fade away or drop off the historical radar or even decline into oblivion, and he successfully proves his thesis.
Scholars, students, and keen ancient history enthusiasts will all find this book a stimulating illumination of Athens beyond the Classical Age.
The book smoothly combines a chronological narrative with a thematic one, viewing the connection between the cultural context and development of the city against a historical backdrop of frequently turbulent events. Through this approach, Worthington shows just how culturally rich Athens was and how it remained so, even though the democracy of the 5th and early 4th centuries BCE never really returned. This, however, was not the only string to Athens's bow. Chapters One, Two, Three, and Five deal with the fluctuating situation under Macedonia, with Chapter Four exploring how the changes of power and ruler affected democratic institutions. Chapter Six describes Athens's brief enjoyment of independence following the death of Antigonus Gonatas. Chapters Seven to Eleven examine the effect of Roman domination on Athens and down to the Battle of Actium, while Chapter Nine is a thematic chapter on change and continuity in Athenian social life and religion. Chapters Twelve and Thirteen look at Athens under multiple Roman emperors until Hadrian. The final two chapters, Fourteen and Fifteen, have a more thematic focus, especially looking at how the city was physically changing under the emperors due to extensive building projects. Worthington employs several different types of evidence - including texts, inscriptions, coins, and architecture - with great skills to give a complete picture. Difficulties in dating specific events or people as well as the gaps in the primary sources are also lucidly addressed.
Scholars, students, and keen ancient history enthusiasts will all find this book a stimulating illumination of Athens beyond the Classical Age. The book's broad chronological sweep from Philip II's victory over Athens at Chaeronea to Hadrian recontextualizing how we view Athens's place in the Greek world after the fall of its empire. This approach also brings several periods of Athenian history together, emphasizing that change and continuity are not incompatible as the city lived through an often rapidly changing political landscape.
Athens went through times of struggle, particularly due to its precarious grain supply, but it never ceased to be perceived as important, considered a significant place to cultivate relations with, or, by more cynical rulers such as Gonatas, watched carefully in case of insurgence caused by renewed confidence or prosperity. Although aspects of the political infrastructure stayed intact, Worthington stresses that Athens's democratic functionality certainly declined following foreign intervention or occupation. Athens's various new lords quickly made their presence politically and physically visible in the urban landscape. Nevertheless, the city always remained ideologically and conceptually significant - a reputation rooted in its great philosophical, literary, and dramatic culture, flourishing particularly in the 5th and 4th centuries BCE. Athens was a cultural gem, one particularly emphasized by Roman emperors and authors who engaged extensively with Athenian literature. As Worthington shows in his closing chapter, "Hadrian's Arch," his choice of Athens as the city in Greece to make a prominent physical mark was no accident.
Ian Worthington is a widely published academic and is Professor of Ancient History at Macquarie University. This book is essential for an understanding of the remarkable history of ancient Athens. The pictures included in the book are not just about the swift and meteoric rise of the 5th century BCE but also the city's sturdy survival and continuing vibrance even when faced with adversity beyond.
Buy This Book
$49.26
free shipping worldwide
$31.69
plus shipping
By purchasing books through this website, you support our non-profit organization. World History Encyclopedia receives a small commission for each book sold through our affiliate partners.
About the Reviewer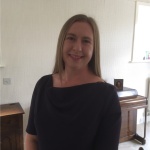 I love Classics and Ancient History. I specialise particularly in ancient historiography, both Greek and Latin, but have many other areas of interest. I also an experienced teacher.