Server Costs Fundraiser 2023
Running a website with millions of readers every month is expensive. Not only do we pay for our servers, but also for related services such as our content delivery network, Google Workspace, email, and much more. We would much rather spend this money on producing more free history content for the world. Thank you for your help!
Review
| | |
| --- | --- |
| Rating: | |
| Title: | Empire of Salons: Conquest and Community in Early Modern Ottoman Lands |
| Author: | Pfeifer, Helen |
| Audience: | Professional |
| Difficulty: | Medium |
| Publisher: | Princeton University Press |
| Published: | 2022 |
| Pages: | 320 |
This book, aimed at scholars, offers a focused perspective on an institution that, until this time, has been well-known but has not seen a dedicated work that outlines and explains it to this standard. This book demonstrates how salon culture underpinned the majority of social and political activities during the 16th-century Ottoman Empire as well as showcasing the integration and continuation of Arabian culture after the 1516-1517 conquest.
Empire of Salons came from Helen Pfeifer's PhD thesis, which she completed at Princeton University, thus this book is largely targeted to the academic audience, both lecturers and students. It, however, has a concise and organized structure as it follows the story of a young scholar from Damascus, Badr al-Din al-Ghazzi (d. 1577). Taking this human interest perspective makes the book generally readable to anyone with an interest in Ottoman history or the history of learning. The idea of meeting spaces where the intellectually inclined come together to debate and discuss various subjects is something every country and time period is familiar with. Institutions such as universities, literary salons, and coffeehouses all host such gatherings.
This book offers a focused perspective on an institution that, until this time, is well-known but has not seen a dedicated work that explains it to this standard.
This book goes one step further than simply describing the scholarly institution and its key players as it also connects to a larger recognized theme in Ottoman history: continuity. Once the Ottomans conquered an area, they usually adopted and adapted pre-existing institutions and systems to ease the transition and to co-opt any aspect of the conquered society they felt valuable. In this case, Pfeifer focuses on the aftermath of the 1516-1517 conquests of Egypt and Syria, demonstrating how scholarly salons played a key role in integrating these new territories into the wider empire during the 16th century.
The Introduction sets up the space of the salon regarding where it would be, what it may look like, and who frequented it as well as touching on the continuation of an earlier Arabian institution. In Chapter One, readers meet several key players from the 16th-century salon culture and are introduced to the salon's sociability and openness to visitors and travelers. Pfeifer simultaneously takes care to highlight the hierarchical nature of the institution and the potential for social mobility as well as discussing the influence of Arabian and Persian cultures in Ottoman salon culture. Chapter Two sees our protagonist Badr al-Din al-Ghazzi in the immediate aftermath of the 1516-1517 Ottoman conquest of Arabian lands and discusses how Arabian notables were integrated into the Ottoman system in the first two decades post-conquest. The discussion looks at how the different schools of Islamic law interacted at this time. Then, the chapter explores Ghazzi's journey to Istanbul and becoming well-connected both in Damascus and the Ottoman capital.
Chapter Three discusses Ghazzi's elite network and his later voluntary retreat from more public life, leading to a more respected position. Chapter Four covers the demands and procedures for gentlemanly conversation at salons before Chapter Five looks at how knowledge was disseminated and transmitted via the salon. These methods include publications, discussions surrounding the scholars, and systems of teaching. Chapter Six sees Ghazzi as an old man in his final years during the 1570s and looks at how Arabian scholars were often less vital in the changing world of the Ottoman salon as the 16th century ended. The social and economic changes in the empire at this time led to increasing fierceness in the competition for positions while both centers and provinces became more institutionalized. As a result, the influence enjoyed by Arabian scholars as a continuity from before the conquests began to wane. The Conclusion summarizes the value of this book and reveals the key role salons had in the 16th-century Ottoman Empire, especially regarding the networking and patronage that ruled society at that time.
Helen Pfeifer is Associate Professor in Early Ottoman History at the University of Cambridge. This book contains 18 helpful black-and-white illustrations. This book offers a focused perspective on an institution that, until this time, is well-known but has not seen a dedicated work that explains it to this standard.
Buy This Book
$39.00
free shipping worldwide
$39.95
plus shipping
By purchasing books through this website, you support our non-profit organization. World History Encyclopedia receives a small commission for each book sold through our affiliate partners.
About the Reviewer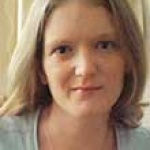 Associate Fellow of the HEA and a PhD graduate from the Centre for Byzantine, Ottoman and Modern Greek Studies. I have diverse research interests including Ottoman History, Dracula History, History in Popular Culture, Folklore & Mythology.