Review
| | |
| --- | --- |
| Rating: | |
| Title: | Cave Art (World of Art) |
| Author: | David, Bruno |
| Audience: | University |
| Difficulty: | Easy |
| Publisher: | Thames & Hudson |
| Published: | 2017 |
| Pages: | 385 |
An archaeological exploration of the mysterious world of cave art through the ages. Showcasing the most astounding discoveries made in more than 150 years of archaeological exploration, 'Cave Art' explores the creative achievements of our remotest ancestors and what they tell us about the human past.
Cave Art by Dr. Bruno David, a professor of archaeology at the Monash Indigenous Centre in Australia, introduces readers to cave cart as a discipline in itself and as a global phenomenon. Delineating the importance of cave and rock art as the first and most ancient works of art created by humankind, David additionally emphasizes the continuous development of cave art beyond the prehistoric era. The text is easily comprehensible, and David's approach to his subject is both lively and engaging.
Divided into seven chapters and covering a diversity of topics, ranging from 'The Methods of Cave Art Research' to objets d'art from 'Beyond the European Ice Age,' David's newest title meticulously traces the origins and trajectory of what is still a relatively new subdiscipline of archaeology. Commencing with an analysis and overview of the discoveries of the world's most famous examples of cave art - Altamira, Spain; Lascaux Caves, France; Chauvet Cave, France; and Nawarla Gabarnmany, Australia - David proceeds with a utilitarian chapter on the methods and research used in the documentation of cave art. (The chief difficulty in recording cave art lies in the fact that the art has to be seen in the first place!)
While most researchers photograph sites and their respective art and artifacts extensively, new technologies are emerging that aid the scholar, revolutionizing how experts survey and understand ancient works of art. David devotes ample time to three-dimensional laser mapping, photo tracing, carbon dating, optically stimulated luminescence, and uranium-series dating, weighing the benefits of each as well as their application.
The sixth chapter offers an overview of the earliest cave paintings in Europe. While the chapter is perhaps overly long - nearly 60 pages - he covers significant territory, detailing everything from how prehistoric paints were made to the iconic Venus of Willendorf. Chapter seven builds on and expands from chapter six to include other geographical regions with cave art: Southern Africa, Australia, and Central America. Particular attention is given to the Australian rock art in Arnhem Land, Cape York, and Kimberley.
Cave Art is a handsome publication with 223 illustrations (208 of which are in color), highlighting 150 years of archaeological inquiry and research. David's text is suitable for the lay person and college-level students alike, and David is to be commended for providing a succinct overview to an immense, accumulated body of research.
Buy This Book
$11.99
By purchasing books through this website, you support our non-profit organization.
World History Encyclopedia is an Amazon Associate and earns a commission on qualifying book purchases.
About the Reviewer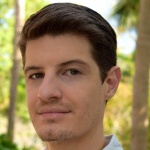 James is a writer and former Professor of History. He holds an MA in World History with a particular interest in cross-cultural exchange and world history. He is a co-founder of World History Encyclopedia and formerly was its Communications Director.
Cite This Work
APA Style
Wiener, J. B. (2017, August 31). Cave Art. World History Encyclopedia. Retrieved from https://www.worldhistory.org/review/173/cave-art/
Chicago Style
Wiener, James Blake. "Cave Art." World History Encyclopedia. Last modified August 31, 2017. https://www.worldhistory.org/review/173/cave-art/.
MLA Style
Wiener, James Blake. "Cave Art." World History Encyclopedia. World History Encyclopedia, 31 Aug 2017. Web. 20 Sep 2023.