Metsamor, which is located 32 km (20 mi) west of Yerevan, Armenia is one of the most interesting archaeological sites in the Caucasus. While first settled and founded as a Bronze Age city, people continuously inhabited Metsamor through Urartian rule until the early Modern Era, making it an especially rich archaeological site. James Blake Wiener (Ancient History Encyclopedia's Communications Director) speaks to Professor Krzysztof Jakubiak (Director of the Polish Team for the Armenian-Polish excavation at Metsamor) about the archaeological work undertaken at the site by his team as well as the Metsamor's importance in the region.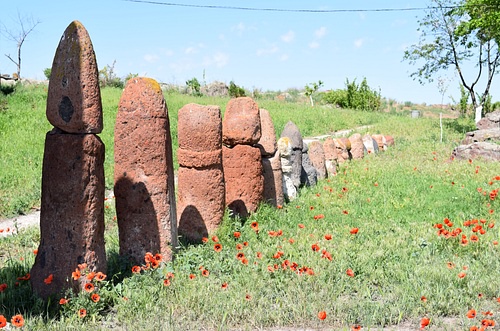 JBW: A joint Armenian-Polish excavation at Metsamor began in October 2013, and I believe work has continued since that time. What provided the catalyst for the Armenian-Polish Archaeological Mission in Metsamor?
We have conducted five
seasons
of excavations but the site of Metsamor still holds surprises & further research potential.
KJ: Our presence in Armenia and our collaboration with the Armenian colleagues started thanks to a lucky coincidence. In 2012, I received an e-mail from Miqayel Badalyan, a Ph.D. student then, who asked me about publications concerning ancient Urartu and problems of Urartian archaeology. We stayed in touch and, a few months later, he introduced me to Mrs. Sophia Chilingaryan. She visited Poland, and we had an opportunity to meet face to face. She told me about a possibility to send one or two students who would have a chance to take part in the excavation at Metsamor carried out by Armenian scholars. I chose a student, Mr. Mateusz Iskra, who is now a deputy director of our expedition, to join the team. When he came back to Poland, he brought with him an invitation for archaeological collaboration from Professor Ashot Piliposyan, and that is how we started a new Armenian-Polish expedition at Metsamor. Next year, in autumn 2013, we started our first season in the field. Since then we have conducted five seasons of excavations. We are extending our knowledge of Metsamor; the site still holds surprises and further research potential.
JBW: What are the aims and ambitions of the Armenian-Polish excavation at Metsamor?
KJ: Since the beginning of our project at Metsamor, our main aim was to learn more about the original organization of the Iron Age settlement, which had been one of the most important towns of the Ararat Plain. Also very important to us is the reconstruction of the society that dwelt there, how, if at all, that community connected with other regions, and how their relatively high level of the social hierarchy developed. Moreover, it is also important how the settlement changed during the Iron Age and then during and after the Urartian conquest of that part of the valley, which took place when King Argishti I (c. 785-760 BCE) ruled.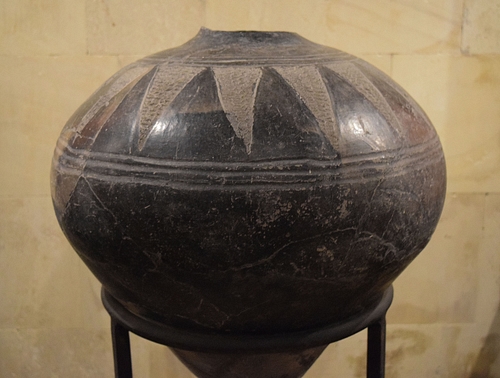 Additionally, we are attempting to reconstruct the development of the local society based on pottery distribution and sequence. Other research is focusing on the full understanding of the stratigraphic sequence of the site. Last but not least, there is the research of the bio-archaeological remains. We pay special attention to the careful examination of human remains as well as animal bones.
JBW: In your own words Professor Jakubiak, could you explain why and how the Metsamor archaeological site is of tremendous importance in our understanding of the ancient Caucasus? What factors make it a singular archaeological site, and why is it of interest to you as an archaeologist?
KJ: Generally speaking, archaeological research projects need to run for several years before we can make new observations on any ancient culture. In the case of Metsamor, we are lucky that the research has already enhanced our understanding of settlement development on the Ararat Plain in just after four or five seasons of excavation. The transformation of the settlement, from its original early Iron Age form to the dwelling structure used in the Urartian period, seems to be one of the most important observations recorded during this project.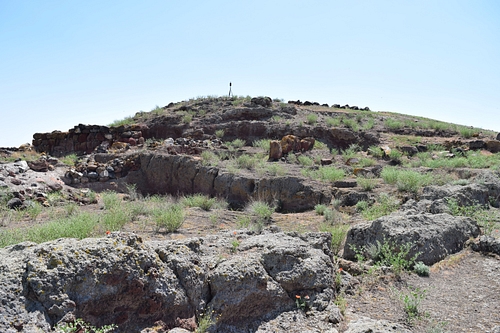 Contrary to what we expected, we are able to see a strong regression of the settlement pattern, which was more complicated and more elaborated at the beginning of the Iron Age than in the Urartian times. A very important proto-urban settlement with a cultic center and relatively large industrial area, Metsamor can be compared to such important Early Iron Age sites as Samtavor, Mingechaur, and Lechashen.
JBW: What has been the most unusual or memorable discovery made at Metsamor thus far? When and where was this?
KJ: For me as an archaeologist, every day on the excavation is unusual and memorable; this is a fact and experience I share with the team members during every single day of the fieldwork. Every morning during the excavation, I wake up thrilled, waiting for the moment when we start to dig. Walking toward the trenches, I usually think about what we need to do, how to explore some remnants which are already visible in the trenches, how to explain every detail, what the artifacts brought to light mean, and what information they are giving us to understand and decode past events here at Metsamor.
Of course, there were several memorable moments, imprinted very deep in my mind. First among such moments was when we cleaned up the first unburied human body among the devastated remains of dwelling structures. Another memorable moment was when among dust, ashes and other debris resulting from the heavy and brutal destruction of the settlement, a very nice, elaborate carnelian necklace with golden beads was brought to light. To be clear, we are not treasure hunters, but nice objects and unique artifacts make our hearts beat quicker. During the last season, for instance, the discovery of a completely intact pitos jar, still sealed, gave us an opportunity to find important ecofacts which could shed some light on the diet of ancient settlers. There are also fascinating moments to share with my colleagues when we are working on the excavated material and artifacts and we can add some elements to the puzzle we need to solve.
JBW: Is the research from the project available to read online? Through which means are you disseminating the work undertaken by the Armenian-Polish Archaeological Mission in Metsamor?
KJ: Certainly; in the 21st century, it is almost impossible not to have a website where our activity is presented to the possible audience or the people who are interested in archaeology and ancient history. If somebody is interested in following our work, the most important information can be found on our website. Moreover, especially during excavation season, some team members are very active on the expedition's Facebook page. Other information can be found on this webpage.
JBW: What does the future hold for the mission in Metsamor? What are you most hoping to accomplish in the next couple of years at this archaeological site?
KJ: Now, we are working on the first volume of the publication summarizing the recent excavation at Metsamor. I do hope that within a year that publication shall be ready to print. Moreover, the season 2018, which is planned to start at the beginning of September, shall be a chance to improve our understanding of the settlement; we need to take a closer look at the vicinity of the site, in particular, and reconstruct the economic background of that relatively large settlement. We are planning to excavate another fragment of the settlement in order to understand more about the spatial organization; dwelling distribution, open spaces, streets network, and communication inside the settlement. There are also a lot of questions which need to be answered during the research process in the future.
JBW: Professor Jakubiak, I thank you so much for taking the time to speak with us about the Armenian-Polish Archaeological Mission in Metsamor and the archaeological site's importance. On behalf of everyone associated with Ancient History Encyclopedia, I wish you and your team many happy adventures in research!
KJ: Thank you very much; it was my pleasure, James. It is an honor that you were interested in the Metsamor expedition project and its results.
Professor Krzysztof Jakubiak is an archaeologist employed in the Institute of Archaeology, University of Warsaw in Poland. He has worked on numerous expeditions working in Syria, Lebanon, Egypt, and Armenia. He took a part in excavations at Palmyra, Hawarte (Syria), Pelusium (Egypt), and lead a survey in the Awali River Valley north form Phoenician city Sydon. Now he is head of two projects: Marina el Alamain (Egypt) and Metsamor (Armenia).
This article was made possible with generous support from the National Association for Armenian Studies and Research and the Knights of Vartan Fund for Armenian Studies.