Video
Send to Google Classroom:
The 12 Olympians were the 12 most important gods and goddesses of Ancient Greek Mythology, and were so-called because it was believed they dwelt on Mount Olympus. Our Olympians Gods and Goddesses are Zeus, Hera, Poseidon, Demeter, Ares, Athena, Hephaestus, Apollo, Artemis, Aphrodite, Hermes and Dionysos. Sometimes, Hestia is depicted as one of the twelve instead of Dionysus. Hades was not considered one of the 12 Olympians due to his dwelling in the underworld.

These gods were all one big family, and it was messy, and confusing to follow, especially since different versions of the myths of who gave birth to whom! Much of what we know about the origins of the Greek Gods is through the epic poems of Homer, the Iliad and the Odyssey, and Hesiod's Theogony which details the origins of the gods. These authors depict the gods as presiding over every facet of human life, and although they were gods, they fought and argued, had love affairs and were capable of great kindness and giving out terrible punishments.

— ATTRIBUTIONS —
You can find all attribution and credits for images, animations, graphics and music here - https://worldhistory.typehut.com/the-12-olympians-the-gods-and-goddesses-of-ancient-greek-mythology-images-and-attributions-4284

The music used in this recording is the intellectual copyright of Michael Levy, a prolific composer for the recreated lyres of antiquity, and used with the creator's permission. Michael Levy's music is available to stream at all the major digital music platforms. Find out more on:
https://www.ancientlyre.com
https://open.spotify.com/artist/7Dx2vFEg8DmOJ5YCRm4A5v?si=emacIH9CRieFNGXRUyJ9
https://www.youtube.com/channel/UCJ1X6F7lGMEadnNETSzTv8A

— GREEK GOD ILLUSTRATIONS —
All credits for the illustrations of the Greek gods throughout the video goes to Nick Rampling.

— THUMBNAIL IMAGE —
https://commons.wikimedia.org/wiki/File:Giulio_Romano_-_Vault_-_The_Assembly_of_Gods_around_Jupiter%27s_Throne_-_WGA09556.jpg
Giulio Romano
Web Gallery of Art
Public Domain
About the Author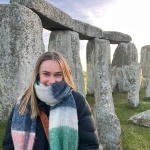 Kelly is a graduate from Monash University who has recently completed her BA (Honours) in Ancient History and Archaeology, focussing on iconography and status in Pylos burials. She has a passion for mythology and the Aegean Bronze Age.