Server Costs Fundraiser 2023
Running a website with millions of readers every month is expensive. Not only do we pay for our servers, but also for related services such as our content delivery network, Google Workspace, email, and much more. We would much rather spend this money on producing more free history content for the world. Thank you for your help!
Video
Bellerophon or Bellerophontes is a hero in Greek mythology who is best known as the man who tamed the winged horse Pegasus. Bellerophon was the son of Poseidon the god of the sea and horses and Euynome, though his mortal father is given as Glaukus, the king of Corinth.

As the story goes, Bellerophon had killed two men in Corinth, and for this he was sent to the court of king Proteus in Argos to be purified. Proteus ritually cleansed the hero but, while at court, Anteia, the beautiful wife of the king, became enamoured with the visitor and Bellerophon refused her advances with his virtuous will. Anteia went to her husband and told him falsely that Bellerophon had tried to force himself upon her, and that he should be killed. Proteus didn't want to be the one to actually kill Bellerophon as it violated the rites of hospitality, and so instead he sent him to Lycia with a tablet that stated that he had to be killed.

— SUPPORT US VIA OUR PATREON—
https://www.patreon.com/join/whencyclopedia

— BUY OUR MERCH —
https://www.worldhistory.store​/​

— CHAPTERS —
0:00​ Introduction
1:06 Bellerophon and Pegasus
2:34 Bellerophon and the Chimera
4:19 Bellerophon's Later Adventures and Death
6:23 Outro

— WANT TO KNOW MORE? —
Bellerophon https://www.worldhistory.org/Bellerophon/
Pegasus https://www.worldhistory.org/Pegasus/
Corinth https://www.worldhistory.org/corinth/
Sarpedon https://www.worldhistory.org/Sarpedon/
Greek Mythology https://www.worldhistory.org/Greek_Mythology/

— WATCH NEXT —
Zeus, God of the Sky and King of the Olympian Gods
https://www.youtube.com/watch?v=__Zoe2vCoXk
The Adventure of Jason and the Argonauts from the Argonautica
https://www.youtube.com/watch?v=wHCMlswf5eM
The Odyssey Summarised - Context, Themes and Importance
https://www.youtube.com/watch?v=VSna4tLyq-A
History of the Iliad and the Trojan War
https://www.youtube.com/watch?v=38xMffvYdAo

— ATTRIBUTIONS —
You can find all attribution and credits for images, animations, graphics and music here - https://worldhistory.typehut.com/the-greek-hero-bellerophon-and-his-flying-horse-pegasus-images-and-attributions-12959

The music used in this recording is the intellectual copyright of Michael Levy, a prolific composer for the recreated lyres of antiquity, and used with the creator's permission. Michael Levy's music is available to stream at all the major digital music platforms. Find out more on:
https://www.ancientlyre.com
https://open.spotify.com/artist/7Dx2vFEg8DmOJ5YCRm4A5v?si=emacIH9CRieFNGXRUyJ9
https://www.youtube.com/channel/UCJ1X6F7lGMEadnNETSzTv8A

World History Encyclopedia
www.worldhistory.org

#bellerophon #greekhero #greekmythology
About the Author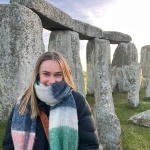 Kelly is a graduate from Monash University who has completed her BA (Honours) in Ancient History and Archaeology, focussing on iconography and status in Pylos burials. She has a passion for mythology and the Aegean Bronze Age.