Translation Fundraiser
Our vision: Free history education for everyone in the world, in every language. That's a lofty goal indeed, but that won't stop us from working towards it. To get there we need to translate... a lot! Please donate today and help us make a truly global impact. Thank you very much!
Video
Send to Google Classroom:
Join World History Encyclopedia as they chat with Flora of Flaroh Illustration who creates art based on the ancient world, artefacts and myths. Flora tells us all about her process in creating her pieces that echo the aesthetics of a time long past, how she ended up as a freelance artist and what it's been like working in a museum. Hear all about her inspirations which range from the Homeric epics the Iliad and the Odyssey, to archaeological artefacts like Greek Pottery and architectural remains such as the Caryatids, Hadrian's Wall and the Temple of Poseidon.

— FIND FLORA ONLINE —
Website https://flarohillustration.com/
Redbubble https://www.redbubble.com/people/flaroh/explore?asc=u&page=1&sortOrder=recent
Patreon https://www.patreon.com/flaroh
Instagram https://www.instagram.com/flaroh/
Twitter https://twitter.com/flaroh

— SUPPORT US VIA OUR PATREON—
https://www.patreon.com/join/whencyclopedia

— BUY OUR MERCH —
https://www.worldhistory.store​/​

— CHAPTERS —
0:00​ Introduction
0:34 What did Flora study at University?
4:54 Does Flora have a favourite piece of art she's created?
7:36 Creating the Homeric Landscapes
11:58 Flora's process in creating art based on ancient history
13:49 Using restorations as the basis for art.
17:25 The Ancient Pottery Series
21:15 Works in Progress
25:28 Outro

— WANT TO KNOW MORE? —
Ancient Greek Pottery https://www.worldhistory.org/Greek_Pottery/
Hadrian's Wall https://www.worldhistory.org/Hadrians_Wall/
Iliad https://www.worldhistory.org/iliad/
Odyssey https://www.worldhistory.org/Odyssey/
Caryatid https://www.worldhistory.org/Caryatid/
Sounion https://www.worldhistory.org/sounion/

— WATCH NEXT —
Women and Valkyrie in the Viking Age, Interview with Nancy Marie Brown https://www.youtube.com/watch?v=KtyJppF-P5w
Interview with Elodie Harper, Author of The Wolf Den https://www.youtube.com/watch?v=FXy4TnViQJM
Interview with Jennifer Saint: Author of Debut Novel Ariadne https://www.youtube.com/watch?v=og1d4_Uv3WY

— ATTRIBUTIONS —
All Images are Copyright Flora of Flaroh Illustration, used with permission.

The music used in this recording is the intellectual copyright of Michael Levy, a prolific composer for the recreated lyres of antiquity, and used with the creator's permission. Michael Levy's music is available to stream at all the major digital music platforms. Find out more on:
https://www.ancientlyre.com
https://open.spotify.com/artist/7Dx2vFEg8DmOJ5YCRm4A5v?si=emacIH9CRieFNGXRUyJ9
https://www.youtube.com/channel/UCJ1X6F7lGMEadnNETSzTv8A

— THUMBNAIL IMAGE —
Flaroh Illustration
https://flarohillustration.com/
Copyright
Used with permission

World History Encyclopedia
www.worldhistory.org

#ancientart #flarohillustration #ancientartist
About the Author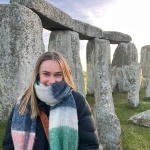 Kelly is a graduate from Monash University who has recently completed her BA (Honours) in Ancient History and Archaeology, focussing on iconography and status in Pylos burials. She has a passion for mythology and the Aegean Bronze Age.