Video
Send to Google Classroom:
In honour of International Dog Day on August 26th World History Encyclopedia are taking you through the history and myths all about dogs from Ancient Greece, Rome, Egypt, China, Mesopotamia and Mesoamerica! Lucky for humans, dogs have been a part of our history since before even the creation of writing.

The way dogs were regarded in many ancient cultures has not really changed to the way dogs are thought of now. Back then, they were seen as faithful companions, trained as hunters and guardians, they were spirit guides, and treasured members of the family. So, suffice to say that humans and canines have been buddies for a long time, and in today's video, we are going to take a look at some of the cultures that have left evidence of their companionship with dogs.

— ATTRIBUTIONS —
You can find all attribution and credits for images, animations, graphics and music here - https://worldhistory.typehut.com/dogs-in-ancient-history-in-honour-of-international-dog-day-images-and-attributions-5986

— THUMBNAIL IMAGE —
https://www.flickr.com/photos/simonov/2537063691/
Mitch Barrie
CC BY SA 2.0
About the Author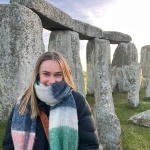 Kelly is a graduate from Monash University who has recently completed her BA (Honours) in Ancient History and Archaeology, focussing on iconography and status in Pylos burials. She has a passion for mythology and the Aegean Bronze Age.