Video
Send to Google Classroom:
Isabella d'Este was the leading lady of the Renaissance who funded the works of such artists as Leonardo da Vinci and Michelangelo. Many of the greatest Renaissance artworks would not exist today if not for her and yet few people today know her name or story. She was the daughter of Duke Ercole d'Este of Ferrera and Eleanora d'Aragona, the daughter of King Ferrante of Naples. Isabella was the eldest of six children, and at the age of 6, she was betrothed to Francesco Gonzago, who would become the Marquess of Mantua, and she the Marchioness of Mantua.

Isabella wrote frequent correspondence to Francesco, both when she was representing them at home, or when she was travelling. Her descriptions of festivals and ceremonies from her travels are still some of the most detailed records to survive from her time. Her frequent correspondence while Francesco was away documented in great detail her activities in court as his proxy political leader. The letters of Isabella d'Este give us a unique look into the lives of women in high positions in the renaissance period.

It cannot be denied that Isabella was a skilled diplomat, and was a great asset to the administrative and political landscape of Mantua, she is best known as a patron and lover of the arts. It didn't take long after her marriage to Francesco, before Isabella started engaging with artists to decorate a special suite in her apartments. To be a patron was to be a financial backer of a piece of art, and a patron was often also in control of the subject matter, size, materials and location of the piece of art. Isabella had her portrait painted by great artists such as Leonardo de Vinci and Titian.

— ATTRIBUTIONS —
You can find all attribution and credits for images, animations, graphics and music here - https://worldhistory.typehut.com/isabella-d-este-the-marchioness-of-mantua-during-early-renaissance-italy-images-and-attributions-5832

The music used in this recording is the intellectual copyright of Michael Levy, a prolific composer for the recreated lyres of antiquity, and used with the creator's permission. Michael Levy's music is available to stream at all the major digital music platforms. Find out more on:
https://www.ancientlyre.com
https://open.spotify.com/artist/7Dx2vFEg8DmOJ5YCRm4A5v?si=emacIH9CRieFNGXRUyJ9
https://www.youtube.com/channel/UCJ1X6F7lGMEadnNETSzTv8A

— THUMBNAIL IMAGE —
https://commons.wikimedia.org/wiki/File:Tizian_056.jpg
The Yorck Project (2002) 10.000 Meisterwerke der Malerei (DVD-ROM), distributed by DIRECTMEDIA Publishing GmbH. ISBN: 3936122202
Public domain
About the Author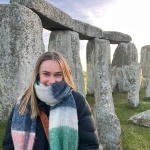 Kelly is a graduate from Monash University who has recently completed her BA (Honours) in Ancient History and Archaeology, focussing on iconography and status in Pylos burials. She has a passion for mythology and the Aegean Bronze Age.