Video
Send to Google Classroom:
King Arthur, Camelot, Excalibur, Merlin, Lancelot & Guinevere and the Holy Grail. These well-known figures and objects and their adventures, quests and love stories are legendary, but where did the stories come from and who wrote the legend as we know it today? This video explores both the historical history of King Arthur, and all of the major developments of the story of King Arthur and his knights of the round table.

Arthur's story has its earliest roots in Celtic poetry from the time of the Saxon invasion of Britain. Before his mention in Nennius' work, Arthur was mentioned by name as a great hero in the Welsh Poem Y Gododdin, which was believed to have been written shortly after the Battle of Catraeth in 600 CE. Other than mentioning that Arthur was a great warrior, the Y Gododdin doesn't say anything else about him, and so when Geoffrey of Monmouth was writing his Historia Regum Britanniae, or History of the Kings of Britain, in the 12th century, he pieced together bits of poetry and myth of Arthur in addition to some creative license, and created a story which would elevate Arthur to an unforgettable legend.

From the work of Geoffrey of Monmouth, we explore the changes, additions and modifications of the story of Arthur by men such as Robert Wace of Normandy, Chrétien de Troyes, the Vulgate Cycle, Thomas Malory and Alfred Tennyson. Then, we have a look at the Arthurian legend today.

— ATTRIBUTIONS —
You can find all attribution and credits for images, animations, graphics and music here - https://worldhistory.typehut.com/king-arthur-this-history-and-story-of-king-arthur-and-his-knights-of-the-round-table-images-and-attributions-5776

— MUSIC USED —
41-There-Were-Three-Young-Ladies-FULL-SM440
Greg Joy (SOCAN)
https://download.audiohero.com/#!details?id=23208251

— THUMBNAIL IMAGE —
https://www.flickr.com/photos/dspender/2271846584/
David Spender
CC BY 2.0
About the Author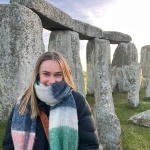 Kelly is a graduate from Monash University who has recently completed her BA (Honours) in Ancient History and Archaeology, focussing on iconography and status in Pylos burials. She has a passion for mythology and the Aegean Bronze Age.