Video
Send to Google Classroom:
Anubis is the jackal-headed Egyptian god of mummification and the afterlife. He is depicted both as a jackal, and as a man with the head of a jackal. Anubis as a man is often depicted with black skin which represents the decay of the body and of the black fertile soil of the Nile which represented regeneration and life. Anubis was considered the Lord of the Dead and the son of Ra and Hesat during the Early Dynastic Period and the Old Kingdom, but was later assimilated into the myth of Osiris and became the son of Osiris and Nephthys.

After transitioning to the son of Osiris, Anubis was credited with the invention of mummification in order to preserve the corpse of Osiris and was seen as Osiris' right-hand man and protector of the body after death. Although he had earlier been the chief god of the dead, Anubis now became the deity who came to guide the soul safely from its tomb to judgement before Osiris in the Hall of Truth. Anubis is depicted in the Book of the Dead holding the golden scales which the white feather of truth was weighed against the heart of the soul of the deceased. Anubis' popularity continued throughout Ancient Egypt's history as the god who assured the people they would be judged fairly in the afterlife, and their soul would be protected on its journey.

— ATTRIBUTIONS —
You can find all attribution and credits for images, animations, graphics and music here - https://worldhistory.typehut.com/anubis-the-egyptian-jackal-headed-god-of-mummifaction-and-the-afterlife-images-and-attributions-4212

The music used in this recording is the intellectual copyright of Michael Levy, a prolific composer for the recreated lyres of antiquity, and used with the creator's permission. Michael Levy's music is available to stream at all the major digital music platforms. Find out more on:
https://www.ancientlyre.com
https://open.spotify.com/artist/7Dx2vFEg8DmOJ5YCRm4A5v?si=emacIH9CRieFNGXRUyJ9
https://www.youtube.com/channel/UCJ1X6F7lGMEadnNETSzTv8A

— THUMBNAIL IMAGE —
https://commons.wikimedia.org/wiki/File:Opening_of_the_mouth_ceremony_(cropped).jpg
British Museum
Public Domain
About the Author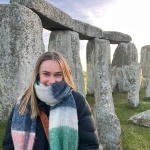 Kelly is a graduate from Monash University who has recently completed her BA (Honours) in Ancient History and Archaeology, focussing on iconography and status in Pylos burials. She has a passion for mythology and the Aegean Bronze Age.