Video
Send to Google Classroom:
This documentary on the history of the Vikings covers the beginning of the Viking Age, the Norse and Viking Culture, Norse Mythology and Religion, Ships, Trade, Famous Vikings such as Ragnar Lothbrock, Ivar the Boneless, Bjorn Ironside and Lagertha, and the Legacy of the Vikings.

The Vikings were Scandinavians from Norway, Sweden and Denmark who took to the seas with the intention of raiding lands and gaining wealth during the period which is known as the Viking Age which is commonly dated between 793 and around 1100 CE. They were not only known as Vikings but also Norsemen, Rus, and Northmen among others. The Vikings were primarily agriculturalists who set off not only to raid lands for loot, but also to establish communities for farming and raising animals.

Norse mythology consisted of a cosmology or story of the beginning of the universe, the nine realms of the world tree Yggdrasil and the end of the world known as Ragnarok. What remains of textual sources of Norse mythology is only the very surface of the history, since, at the time, Scandinavia was primarily an oral society. Norse mythology, as an integral part of the everyday lives of the Scandinavian people, influenced the raids, because in doing so, the Vikings emulated the lives of their gods. The brave warriors went to battle against forces that they saw as chaotic and dangerous, since nothing about the Christian faith aligned with the Norse beliefs at all. The Norsemen showed no mercy to enemies once they perfected the art of shipbuilding and began to 'go Viking.'

— ATTRIBUTIONS —
You can find all attribution and credits for images, animations, graphics and music here - https://worldhistory.typehut.com/history-of-the-vikings-norse-culture-religion-seafaring-and-legacy-images-and-attributions-5337

Music Used:
Ancient Ruins
Audio Hero
New Age Mix 2
https://download.audiohero.com/#!details?id=13444706

— THUMBNAIL IMAGE —
https://commons.wikimedia.org/wiki/File:Walhall_by_Emil_Doepler.jpg
Emil Doepler
Public domain
About the Author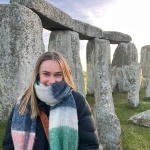 Kelly is a graduate from Monash University who has recently completed her BA (Honours) in Ancient History and Archaeology, focussing on iconography and status in Pylos burials. She has a passion for mythology and the Aegean Bronze Age.