Video
Send to Google Classroom:
Queen Kubaba of Mesopotamia is known as the only queen who has been named on the Sumerian King List, which is unsurprisingly, a bit of a boy's club. Kubaba is one of very few women who ruled Mesopotamia in her own right, and the surviving cuneiform texts which mention Kubaba, say that she ruled for 100 years, sometime around the 25th century BCE. Many versions of the king list have Kubaba on her own ruling in the 3rd dynasty of Kish, while others put her in the 4th dynasty during which both her son Puzur-Suen and her Grandson Ur-Zababa became kings. According to the king list, before becoming queen, Kubaba was a brewess, meaning she was a brewer of beer! Her epithet has been translated as "the woman tavern-keeper, who made firm the foundations of Kish."

— ATTRIBUTIONS —
You can find all attribution and credits for images, animations, graphics and music here - https://worldhistory.typehut.com/queen-kubaba-of-mesopotamia-the-only-queen-on-the-sumerian-king-list-images-and-attributions-4995

The music used in this recording is the intellectual copyright of Michael Levy, a prolific composer for the recreated lyres of antiquity, and used with the creator's permission. Michael Levy's music is available to stream at all the major digital music platforms. Find out more on:
https://www.ancientlyre.com
https://open.spotify.com/artist/7Dx2vFEg8DmOJ5YCRm4A5v?si=emacIH9CRieFNGXRUyJ9
https://www.youtube.com/channel/UCJ1X6F7lGMEadnNETSzTv8A

— THUMBNAIL IMAGE —
https://commons.wikimedia.org/wiki/File:Kubaba_relief.JPG
Homonihilis
Public domain
About the Author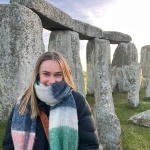 Kelly is a graduate from Monash University who has recently completed her BA (Honours) in Ancient History and Archaeology, focussing on iconography and status in Pylos burials. She has a passion for mythology and the Aegean Bronze Age.