Server Costs Fundraiser 2023
Running a website with millions of readers every month is expensive. Not only do we pay for our servers, but also for related services such as our content delivery network, Google Workspace, email, and much more. We would much rather spend this money on producing more free history content for the world. Thank you for your help!
Review
| | |
| --- | --- |
| Rating: | |
| Title: | The Great Archaeologists |
| Author: | Fagan, Brian M. |
| Publisher: | Thames & Hudson |
| Published: | 2014 |
| Pages: | 304 |
The Great Archaeologists, edited by Dr. Brian Fagan — Emeritus Professor of Anthropology at the University of California, Santa Barbara — introduces the reader to 59 of the world's most innovative, provocative, and underappreciated archaeologists from the past four centuries. This title is unique in not only its scope, but also its presentation of varying personal fortunes and unique contributions to the field.
Split into six thematic sections – The Antiquity of Humankind, Discoverers of Ancient Civilizations, The Art of Excavation, Decipherers of Ancient Scripts, Discovering World Prehistory, and Thinking About the Past, – The Great Archaeologists is global in focus, with considerable attention given to specialists of ancient East Asia, Latin America, Africa, the Near East, Europe, and Oceania. However, Fagan is to be commended for having gathered a team of prominent international archaeologists to write with both thoughtfulness and meticulousness.
The Great Archaeologists contains revealing glimpses into the lives of these archaeologists, and the biographical narration is interspersed with original photographs, images of artifacts, diagrams, and sketches from the field. (In total, there are 201 illustrations of which 188 are in color.) Special attention is given to female pioneers – the chapters on Gertrude Bell and Tatiana Proskouriakoff are excellent – and more controversial figures like Heinrich Schliemann. Those interested in prehistoric, Mesoamerican, or Andean archaeology will be supremely rewarded as well.
Other features in the publication include an introduction, maps of the main locations featured in the text, biographical summaries of each contributor, a list for further reading with titles in English, French, German, Spanish, Mandarin, the sources of illustrations, and an index.
Ancient History Encyclopedia recommends The Great Archaeologists to anyone interested in archaeology, anthropology, and the history of those two fields. This volume has been published in English through Thames & Hudson in the United States and is currently available for $50.00 in hardcover. It is 304 pages in length.
Buy This Book
$54.10
free shipping worldwide
$38.23
plus shipping
By purchasing books through this website, you support our non-profit organization. World History Encyclopedia receives a small commission for each book sold through our affiliate partners.
About the Reviewer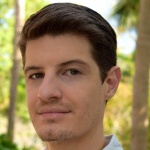 James is a writer and former Professor of History. He holds an MA in World History with a particular interest in cross-cultural exchange and world history. He is a co-founder of World History Encyclopedia and formerly was its Communications Director.
Cite This Work
APA Style
Wiener, J. B. (2014, September 20). The Great Archaeologists. World History Encyclopedia. Retrieved from https://www.worldhistory.org/review/67/the-great-archaeologists/
Chicago Style
Wiener, James Blake. "The Great Archaeologists." World History Encyclopedia. Last modified September 20, 2014. https://www.worldhistory.org/review/67/the-great-archaeologists/.
MLA Style
Wiener, James Blake. "The Great Archaeologists." World History Encyclopedia. World History Encyclopedia, 20 Sep 2014. Web. 06 Feb 2023.