Review
| | |
| --- | --- |
| Rating: | |
| Title: | Women, Peace and Welfare: A Suppressed History of Social Reform, 1880-1920 |
| Author: | Oakley, Ann |
| Audience: | University |
| Difficulty: | Medium |
| Publisher: | Policy Press |
| Published: | 2018 |
| Pages: | 368 |
Ann Oakley's "Women, Peace and Welfare" is a wide-ranging overview of the women active in various reform movements during the late 19th and early 20th centuries. Oakley's goal with this work is to recover the historical memory of female reformers who have been ignored by previous generations of historians. This is a very compelling work and is well-suited to history students in a number of different fields.
From the outset, Ann Oakley's Women, Peace and Welfare: A Suppressed History of Social Reform, 1880-1920 sets an ambitious goal of recovering the memory of the female reformers active during these years who made important contributions to a wide number of reform movements. Oakley is uniquely qualified to undertake a project of this sort. She has, in the course of nearly 50 years, amassed a body of sociological research and writing focused on sex and gender. In this work, she eschews a focus on the popular suffrage movement and famous names of the period, although some of them, such as the Pankhursts and Ida B. Wells, do make an appearance. Rather, Oakley's goal is to uncritically present the stories of women forgotten by male historians across different disciplines. To this end, the author presents a panorama of the intersectional and transnational networks created by female reformers during the late 19th and early 20th centuries.
This book accomplishes its goal of bringing to the forefront the names and accomplishments of women who have been overlooked.
While the book covers several areas of reform agitation - pacifism, labor reform, and municipal sanitation, just to name a few - they are all grouped under a single rubric: the women studied here leveraged their reform work to claim space in the public sphere in the years before gaining the vote. Indeed, Oakley demonstrates how the featured reformers used the connection between the issues related above and the private sphere of the home to claim authority and an active role in the wider world. For example, since women were considered responsible for feeding their families, the sanitary conditions of places like Chicago's meat-packing plants came legitimately under their purview. Oakley, however, points out one caveat, and that was inclusivity was mostly limited to women of the middle and upper classes. Of all the numerous women who are mentioned in this study, few came from the working classes.
A second emphasis by the author is the intersectionality and transnationality of women's reform movements. Most women presented here worked on more than one issue during their careers. For instance, someone working on industrial reform might also investigate the condition of workers' homes. And, all to whom we are introduced were committed pacifists (a difficult stance in a period that encompasses the Great War). Oakley also highlights how these movements and activists crossed borders. While the bulk of the research is on the United States and Great Britain, Oakley shows how reformation ideas were abroad on the continent as well. She presents how the networks established through formal meetings and personal relationships contributed to the flow of ideas and tactics on both sides of the Atlantic.
At the very least, this book accomplishes its goal of bringing to the forefront the names and accomplishments of women who have been overlooked. That being said, in her effort to cast the net wide, one might feel that Oakley has sacrificed depth for breadth, but this is not a fatal flaw. Although Women, Peace and Welfare has an appeal to a more general audience, this work could suit academia better. If the reader is an undergraduate student with an interest in either women's history or the history of reform/progressive movements during this time, they would benefit from engaging with this work. Even at the graduate level, students concentrating on any of the reform movements discussed, or even those who study the Great War, could get a new perspective on their topics and find new sources to leverage. This book, despite not having many images or data tables, has over 80 pages of citations that will really benefit university students. Ann Oakley is the Founding Director of the Social Science Research Unit at University College London. This book comprises a useful addition to a number of historiographies.
About the Reviewer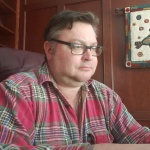 Alex Revzan received a BA in history from Lake Forest College and a MA in history from Northern Illinois University in the field of Public History. He is now the President of Exhibition Outcomes, LLC. I can be reached at
[email protected]