Review
| | |
| --- | --- |
| Title: | The Springtime of the Renaissance: Sculpture and the Arts in Florence 1400-60 |
| Author: | Strozzi, Beatrice Paolozzi & Bormand, Marc |
| Publisher: | Mandragora Srl |
| Published: | 2013 |
| Pages: | 560 |
Springtime of the Renaissance: Sculpture and the Arts in Florence, 1400-60 is the exhibition catalogue of an international, retrospective exhibition currently on show at the Palazzo Strozzi in Florence, Italy. Edited by Beatrice Paolozzi Strozzi—Director of Florence's Bargello Museum (and a descendant of the illustrious family that built the 15th century palazzo)—and Marc Bormand—the Louvre's Chief Curator of Sculpture—this stunning publication of over 550 pages studies the ways in which sculpture, as a branch of the figurative arts, reignited interest in antique forms, thus paving the way for innovation across the artistic spectrum during the Florentine Renaissance.
Divided into ten theme-based sections and 29 essays, the catalogue begins by tracing the origins of Florence's Renaissance to the "rediscovery" of ancient Greco-Roman sculptures, during the thirteenth and fourteenth centuries CE, by artists like Nicola Pisano and Arnolfo di Cambio. Ensuing sections analyze the role of monumental public architecture in fashioning Florence as the ideal city-state and heir to the Roman Empire in the Quattrocento; the innumerable ways in which sculpture—especially that of the statuary variety—provided inspiration to a generation of talented artists like Filippo Lippi and Masaccio; the reception and transformation of other themes from classical antiquity via sculpture; and the ways in which sculpture generated a taste for novel modes of beauty across all levels of Florentine society.
This substantial catalogue affords a much-needed artistic and social foray into an important artistic medium, which enriched and redefined Florence's patrimony. The volume succeeds in delineating the exhibition's underlying message that at the dawn of the Renaissance, it was sculpture's "public" function, as opposed to painting's more "private" role, which stimulated and facilitated a new artistic and intellectual mood.
Annexes include a detailed bibliographical reference with titles in English, French, German, and Italian, and a listing of photo credits. We were surprised that a general timeline was not included. Special mention should be made of the excellent photo quality—in black and white in addition to color—of the 140 items on display. The attention to detail and lighting is superb. It was also something of a treat to see images of actual antiquities that inspired artists during the Renaissance.
The Ancient History Encyclopedia recommends this visually attractive work to art historians, social historians, and those interested in comparative studies. Moreover, historians and experts of the ancient world will delight in seeing the artistic processes of transformation.
This volume will be published in English, Italian, and French editions, through Mandragora on May 16, 2013 in the United States for $41.00. It is already available for purchase in Europe for €50.00.
About the Reviewer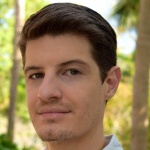 James is a writer and former Professor of History. He holds an MA in World History with a particular interest in cross-cultural exchange and world history. He is a co-founder of World History Encyclopedia and formerly was its Communications Director.