Server Costs Fundraiser 2023
Running a website with millions of readers every month is expensive. Not only do we pay for our servers, but also for related services such as our content delivery network, Google Workspace, email, and much more. We would much rather spend this money on producing more free history content for the world. Thank you for your help!
Review
| | |
| --- | --- |
| Rating: | |
| Title: | The Extraordinary Journey of David Ingram: An Elizabethan Sailor in Native North America |
| Author: | Snow, Dean |
| Audience: | University |
| Difficulty: | Easy |
| Publisher: | Oxford University Press |
| Published: | 2023 |
| Pages: | 336 |
In this revisit of perhaps the most enigmatic European journey through Native North America, archaeologist Dean Snow studies overlooked primary sources on David Ingram's 5,800-kilometer travel in 1568 from Mexico to Nova Scotia, where he and his two companions were rescued. Engagingly written, this book tries to settle the four-century-long debate over the validity of Ingram's experience. Both scholars and a general audience will enjoy Snow's combination of history and archaeology.
In the Battle of San Juan de Ulúa in September 1568 near present-day Veracruz, Mexico, the privateer John Hawkins' ships were badly damaged by the Spanish navy. Marooned by the enemy, around 100 of Hawkins' seamen believed they could not sail back to England and went on land to find a friendly settlement. Amongst these 100 seamen were David Ingram, Richard Browne, and Richard Twide. Eleven months later, the three would be picked up by a French ship in Nova Scotia, after having walked for around 5,800 kilometers across North America. The truthfulness of this long walk, however, has been debated ever since it was made public in 1582 after David Ingram's testimony.
Snow places Ingram's journey in the greater context of British colonialism in North America, Spanish forces in Mesoamerica, & the European Age of Discovery.
In The Extraordinary Journey of David Ingram, Dean Snow hopes to end the debate and prove that Ingram's long journey did happen. There is no doubt that Ingram was a real person in history and a sailor in Hawkins' fleet to the Americas. However, the only source that could prove his journey is Ingram's testimony to Francis Walsingham, Queen Elizabeth I of England's secretary who was charged to investigate Ingram's story, around two decades after returning to England. Ingram's words, which were collected and republished in 1589 by the author Richard Hakluyt, became the target of many heated debates. In this book, Snow establishes his, and Ingram's, credibility by avoiding secondary sources, such as Hakluyt's, and using the primary manuscripts that record what Ingram really said to Walsingham.
Snow's book is an exciting tale in itself and something much more than just a biography. He places Ingram's journey in the greater context of British colonialism in North America, Spanish forces in Mesoamerica, and the European Age of Discovery at large. For example, Snow references Spanish expeditions in the Americas, such as Hernando de Soto's and Francis Drake's voyages to find possible thematic or physical connections amongst them all. In addition to turning this book into a The Count of Monte Cristo-style adventure tale that gives characters three-dimensional personalities and traits, Snow sets his work apart from many other biographies of historical figures.
This book's 12 chapters follow a roughly chronological order. Chapter One is the context in Elizabethan England when Ingram grew up as a poor and very possibly illiterate commoner. Chapters Two to Four look at Ingram's previous voyage with Hawkins in West Africa and the Caribbeans. Chapters Five to Nine are detailed accounts of Ingram's 5,800-kilometer travel, with special attention put on Ingram's interactions with Native Americans. For example, in Chapter Six, Snow believes that the native Apalachees warned Ingram to not approach the friendly French settlement Fort Caroline in Florida since the Spanish authority had overtaken it. Chapters Ten to Twelve discuss how, upon returning to England, Ingram continued to serve as a sailor in the 1570s and '80s. Snow incorporates around 60 maps that visualize Ingram's journey as well as artworks or historical sketches of Native American communities and wildlife that Ingram reportedly has encountered. The book also contains a helpful transcript of Ingram's testimony in 1582 and a detailed bibliography of other primary and secondary sources regarding 16th-century European presence in North America.
Dean Snow, Professor Emeritus of Archaeology at the Pennsylvania State University, is experienced in using archival evidence to support historical conclusions. He recognizes how secondary sources, like Hakluyt's, have misinterpreted Ingram's original account and defends Ingram from research that accuses him of lying about his travel. Because of the usage of primary sources and a novelesque writing style, this book is accessible to both scholars and a general audience. A highly informative and smooth combination of biography and colonialism history, Snow's book both shines new light on a four-century-old discussion over Ingram's credibility and provides a much-needed new perspective to studying the Age of Discovery.
Buy This Book
$31.63
free shipping worldwide
$29.95
plus shipping
By purchasing books through this website, you support our non-profit organization. World History Encyclopedia receives a small commission for each book sold through our affiliate partners.
About the Reviewer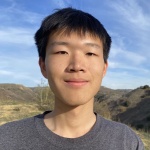 Zhihui Zou is affiliated to Orange County School of the Arts (Santa Ana, California, USA). His research mainly covers American history and the American West. He is currently World History Encyclopedia's book review editor.