Review
| | |
| --- | --- |
| Rating: | |
| Title: | Against the Grain: A Deep History of the Earliest States |
| Author: | Scott, James C. |
| Audience: | General Public |
| Difficulty: | Medium |
| Publisher: | Yale University Press |
| Published: | 2018 |
| Pages: | 336 |
In this book, James C. Scott traces the early historical connections between agrarian societies and the origin of states. He questions our existing assumptions about prehistoric agricultural and hunter-gatherer societies. This book is written in an engaging and conversational tone, and both scholars and a general audience will intellectually benefit from Scott's interdisciplinary thinking.
A popular perception both in and out of academia is this: a few millennia ago, agriculture let hunter-gatherers settle down and form permanent societies and governments, which provided better living conditions compared to unsettled nomadic communities. In Against the Grain: A Deep History of the Earliest States, the political scientist James C. Scott attempts to disprove this perception about the origin of states and governments. Scott argues that formal states were actually established centuries after agriculture and sedentism, and these early states did not necessarily provide better conditions than hunter-gatherer societies. This book shows the dark sides of living under a formal state between roughly 6,500 to 1,600 BCE. Written in a conversational yet credible manner and with 13 graphs, timelines, and photos for visual presentation, Scott's book is suitable for both professional scholars outside of the field of anthropology and general readers enthusiastic toward early civilizations.
Sedentism, Scott believes, first happened in resource-rich wetlands where hunting and gathering were enough to maintain a community.
James C. Scott is Sterling Professor of Political Science and Professor of Anthropology at Yale University. His previous books, such as Seeing Like a State (1998) and The Art of Not Being Governed (2009), examine the historical perspectives of people outside or under institutional governments while avoiding the political bias that formal states apply to their documentation. Continuing with this goal, in Against the Grain, Scott reminds readers that 4,000 years ago, non-sedentary people might have enjoyed better lives and outnumbered states' population, yet early states are more popular today because they systematically documented themselves. Sedentism, Scott believes, first happened in resource-rich wetlands where hunting and gathering were enough to maintain a community. The transition to agriculture - which led to formal states - was not completely charming. Having a structured institution means living with established community borders, stratification, taxation, and disease.
The book's seven chapters examine history while using Mesopotamia as Scott's backdrop. The Introduction lists the popular perceptions about early states and agriculture that Scott wants to overturn. Chapter One discusses the domestication of plants and animals, which allowed humans to provide food to concentrate in a large population. Chapters Two and Three look at how the concentration of population made communities less mobile, less diverse in food selections, and more vulnerable to diseases. Chapter Four refers to the book's title; it shows the "grain hypothesis," which says that grain's fixed harvest cycle and accessibility led early states to choose it as currency when collecting taxes. Chapters Five and Six examine how early states were fragile and faced difficulties in maintaining their populations and political systems, since governments collapsed and appeared in quick cycles. In Chapter Seven, Scott shows that early states, such as the Sumerian civilization, the Ming Dynasty, and the Roman Empire, all faced conflicts with nomadic people on their borders, and these governments expanded little for at least a millennium.
Scott clearly is not optimistic about living in a formal and systematic state. He calls this community - which we still live in - "Late-Neolithic multi-species resettlement camps" (p. 18). Nomadic people living outside of government systems, at least until the start of the common era, were not chained to the stratification under an institutional government. To Scott, for a long time in ancient history, these "nomads" did not have a huge reason to be jealous of the more domesticated and permanent agrarian lives.
With negative viewpoints like Scott's, academia will have contrasting optimistic ones, such as The Better Angels of Our Nature (2011)'s author Steven Pinker. A comparatively neutral work would be Yuval Noah Harari's Sapiens: A Brief History of Humankind (2011). Scott's book is pessimism-leaning with only a few remarks on opposing perspectives. Yet, Against the Grain raises important questions about how our current social system was first created. This book is an insightful, exciting, and interdisciplinary journey through archaeology, anthropology, political science, and agrarian studies.
Buy This Book
$16.08
free shipping worldwide
$14.99
plus shipping
By purchasing books through this website, you support our non-profit organization. World History Encyclopedia receives a small commission for each book sold through our affiliate partners.
About the Reviewer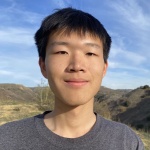 Zhihui Zou is affiliated to Orange County School of the Arts (Santa Ana, California, USA). His research mainly covers American history and the American West. He is currently World History Encyclopedia's book review editor.