Review
| | |
| --- | --- |
| Rating: | |
| Title: | Norse America: The Story of a Founding Myth |
| Author: | Campbell, Gordon |
| Audience: | General Public |
| Difficulty: | Medium |
| Publisher: | Oxford University Press |
| Published: | 2021 |
| Pages: | 272 |
Gordon Campbell's Norse America: The Story of a Founding Myth is a survey into American archaeology paired with a philosophical reflection on why communities exceptionally value the narratives of their founders. Campbell helps to identify the social and political agenda behind certain myths around Norse settlement in pre-Columbian America. This book is an academic research written in an engaging and occasionally humorous way that suits general readers and undergraduate students.
To argue whether the Vikings or Christopher Columbus was the first European to set foot in America is more of an argument of religious and heritage pride than archaeological evidence. In Norse America: The Story of a Founding Myth, Gordon Campbell revisits the popular narrative that the Norse explorer Leif Erikson from Scandinavia landed in continental North America about four centuries before Columbus. Campbell's book is not a jargon-driven archaeological data analysis; it is a compelling journey through Norse and modern American literature and artifacts – both real and fake ones. By situating the Norse settlement narrative in the context of United States history, Campbell's work leans toward a sociological study instead of an archaeological one. Because of Campbell's compelling writing, this insightful book adds to the category of academic books welcomed by the general public and early-stage scholars.
Campbell is a professor of Renaissance Studies at the University of Leicester. However, Campbell turns his non-Norse academic background into a tool for interdisciplinary research. Traditional Norse scholarship concerns mostly archaeology and quantitative data. Campbell, on the other hand, uses historical social sentiments to show that archaeology is not only a question of 'existed' or 'did not exist.'
Campbell studies the white American exceptionalism sentiment during the 18th & 19th centuries & its connection to the Norse discovery narrative.
In the opening and closing two chapters, Campbell studies the white American exceptionalism sentiment during the 18th and 19th centuries and its connection to the Norse discovery narrative. American East Coast elites and Scandinavian Americans rejected the Columbus narrative partially due to heritage pride and prejudice toward Italian and East European immigrants to the United States in the 19th century. By linking themselves with Norse, some early white Americans also justified their westward expansion, believing that they were continuing the westward journey Norse people had started in Scandinavia.
The book's other chapters break down literature, maps, and artifacts of Iceland, Greenland, and continental North America. For example, Chapter 2 looks at the 13th-century Icelandic texts The Saga of the Greenlanders and The Saga of Erik the Red. These two works describe Norse journeys in Viking Age Greenland and Vinland, the Norse term for an area in North America. Chapter 3 analyzes maps of Norse journeys, only to find out that many ancient maps are modern creations. Chapters 7 to 9 examine archaeological discoveries in the United States, such as the famous Kensington Runestone in Minnesota and the Heavener Runestone in Oklahoma. These runestones turned out to be fakes, despite the popular narratives constructed around them.
Campbell does not fully dismiss Norse settlement in continental North America. Chapter 6 explores social remnants at L'Anse aux Meadows in Newfoundland, Canada. It is the only confirmed Norse settlement in continental North America and dates back to the 11th century. Yet, the lack of evidence for farming and the shallow midden heap show that the settlement did not last long.
After reading Campbell, readers might enjoy Annette Kolodny's In Search of First Contact: The Vikings of Vinland, the Peoples of the Dawnland, and the Anglo-American Anxiety of Discovery (2012). Similar to Campbell, Colony also has an interdisciplinary research background in the humanities. One could also read the books of archaeologists who studied the specific artifacts that Campbell mentions, such as Westward to Vinland: The Discovery of Pre-Columbian Norse House-Sites in North America (1969) by Helge Ingstad.
Norse America shows that the narrative of a community's founder is often twisted or invented by descendents to fit current political trends. Campbell's work connects two histories, that of Norse and the Anglo-Saxon social sentiments in 18th-century United States, that one might not have put together yet.
Buy This Book
$14.34
free shipping worldwide
$20.52
plus shipping
By purchasing books through this website, you support our non-profit organization. World History Encyclopedia receives a small commission for each book sold through our affiliate partners.
About the Reviewer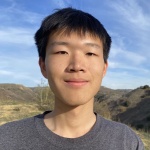 Zhihui Zou is affiliated to Orange County School of the Arts (Santa Ana, California, USA). His research mainly covers American history and the American West. He is currently World History Encyclopedia's book review editor.