American Revolution Fundraiser
We are raising funds to create the American Revolution section of our free encyclopedia. Become a part of our educational mission and help us share this pivotal chapter in American democracy and world history with readers worldwide!
Review
| | |
| --- | --- |
| Rating: | |
| Title: | Ancient Mesopotamian Government and Geography (Spotlight on the Rise and Fall of Ancient Civilizations) |
| Author: | Bella, Laura La |
| Audience: | Young Children |
| Difficulty: | Easy |
| Publisher: | Rosen Young Adult |
| Published: | 2016 |
| Pages: | 48 |
Though a helpful volume for grades 5-10, all of her research and information in the volume is from free, online resources. As such, I cannot recommend purchasing the volume. Instead, teachers and parents should simply locate free resources online relevant to the subject matter.
In Ancient Mesopotamian Government and Geography, Laura la Bella attempts to offer a broad overview of ancient Mesopotamian government. Though, it is more an overview of Mesopotamian culture and practices that is framed by a distinction between Northern Mesopotamia and Southern Mesopotamia. As such, the volume is helpful for students in grades 5-10 who are learning how to do research, as it provides a helpful overview of ancient Mesopotamia.
As a whole, the volume introduces a wide variety of subjects: Mesopotamia and the emergence of cities, farming practices, religions within cities, an overview of each major empire (Akkadian, Babylonian, Neo-Assyrian, and Neo-Babylonian), and the social role of temples. Generally, the materials, though generic, succeed in providing a simple framework which can be developed in the future, in subsequent reading and educational contexts.
A few problems, though, are evident through the volume. First, in describing the Babylonian Empire, Bella describes Hammurabi as actually using the laws within his Law Code to govern. This is simply untrue. Rather, the Law Code of Hammurabi is more akin to a literary document, as no other records from the Old Babylonian period suggest that judges and groups of individuals actually used it as a standard for governing.
Four of the items on the bibliography are free articles & definitions on Ancient History Encyclopedia.
Second, she fails to mention which deities were the most important for the various empires. Though possibly perceived as unimportant because reference to a deity usually indicates religion and not government, it must be remembered that the distinction between religion and government is a modern one. As such, an accurate and precise depiction of the various empires must also describe the central deities with regard to their respective regions and time periods.
In conclusion, Ancient Mesopotamian Government and Geography is a helpful introductory volume, save for a few problematic aspects concerning the presentation of empires and the Law Code of Hammurabi. Yet, I still would not recommend this book. Looking through the bibliography, all of her source materials and resources are free, online materials. Four of the items on the bibliography are free articles and definitions on Ancient History Encyclopedia. As such, it seems unreasonable to spend $23.85 on a book for schools and libraries which relies on free resources accessible to any teacher or student. Likewise, any parent or student can access the free resources online.
About the Reviewer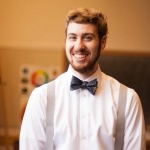 William Brown runs The Biblical Review and was the Review Manager for Ancient History Encyclopedia. He is proficient in Hebrew, Akkadian, and Greek, and has published a few articles in academic journals and Ancient History Encyclopedia.