Server Costs Fundraiser 2023
Running a website with millions of readers every month is expensive. Not only do we pay for our servers, but also for related services such as our content delivery network, Google Workspace, email, and much more. We would much rather spend this money on producing more free history content for the world. Thank you for your help!
Review
| | |
| --- | --- |
| Rating: | |
| Title: | |
| Author: | Anonymous |
| Audience: | University |
| Difficulty: | Easy |
| Published: | 1970 |
John Boardman, one of the best known and acknowledged scholars of the classical Greek world, has updated his definitive survey of its arts. In the 20 years since the last edition was released, valuable evidence has come to light which has dramatically enhanced our understanding of the arts of ancient Greece and their influence. This well-written and comprehensive new edition deftly incorporates these insights
Greek Art by Dr. John Boardman, Lincoln Professor Emeritus of Classical Archaeology and Art at Oxford University, is a definitive survey on the arts of ancient Greek civilization and their enduring influence upon Western aesthetics.
Revised and expanded for the first time in about 20 years, Greek Art does not contextualize the arts and architecture of Greece as expression of a "people unsurpassed for their purity of thought, behavior and design, democrats, philosophers, poets and historians, the true precursors of the modern world." Rather, Boardman works backwards in time in order to seek and understand Greek art in the terms "in which it was devised, whatever the functions it may have exercised since antiquity." With this in mind, Boardman deftly charts the history and trajectory of ancient Greek art in only eight chapters: 'The Beginnings and Geometric Greece,' 'Greece and the Arts of the East and Egypt,' 'Archaic Greek Art,' 'Other Arts in Classical Greece,' 'Hellenistic Art,' 'Greek Art and the Greeks,' and 'Legacy.'
Each chapter is well-written and easily comprehensible to the expert and layman alike, but there are several chapters that bear the ripe fruits of Boardman's lifelong research. Boardman's third chapter on Greek interaction with the Near East in the artistic sphere complements a growing body of academic research that demonstrates a flow of ideas and styles from East to West. Bronzes, ivory, and vase painting all reflect a process of "translation" of styles and prototypes from distinctly "Oriental" to something "Greek." Special attention is also given to the ancient Egyptian influence upon Greek sculpture, without which one would find difficulty in imagining the later development of monumental sculpture and architecture in large Greek cities like Corinth or Athens.
Boardman's fifth chapter on clay figurines, statuettes in metal, plates, jewelry, and coins offers readers access and insights into objects, which do not usually receive much coverage in academic journals, coverage in museums or art exhibitions, or even consideration in other textbooks on ancient Greek art. While not denying the deep and profound influence of monumental art of architecture on the development of Western art, Boardman highlights the overriding unity and style in Classic Greek art through his analyses on the arts of everyday life and commerce. It is here where Boardman strikes a chord: he delineates the innovations of these "lesser arts" and of how they left their own legacy in the West.
Although Greek Art has only 320 pages, it contains over 300 illustrations, a fine chronological chart that compares and contrasts the various genres of art while contextualizing their place within Greek civilization, a map of the Greek world, a select bibliography with further titles in English organized by subject, and a brief introductory note. Boardman's text is ideally suited to those in university survey courses in art history and archaeology. Its strength lies in that it dispels old, incorrect, and widely held notions dating from the time of the European Renaissance about Greek art. (Boardman's passages about color do this exceedingly well.) The attention to detail that Boardman imparts to each facet of ancient Greek art will further facilitate an enhanced and enriched discussion about the culture and society that produced some of the world's most iconic and beloved works of art in and outside classrooms.

Buy This Book
By purchasing books through this website, you support our non-profit organization. World History Encyclopedia receives a small commission for each book sold through our affiliate partners.
About the Reviewer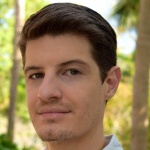 James is a writer and former Professor of History. He holds an MA in World History with a particular interest in cross-cultural exchange and world history. He is a co-founder of World History Encyclopedia and formerly was its Communications Director.
Cite This Work
APA Style
Wiener, J. B. (2017, September 08). Greek Art. World History Encyclopedia. Retrieved from https://www.worldhistory.org/review/175/greek-art/
Chicago Style
Wiener, James Blake. "Greek Art." World History Encyclopedia. Last modified September 08, 2017. https://www.worldhistory.org/review/175/greek-art/.
MLA Style
Wiener, James Blake. "Greek Art." World History Encyclopedia. World History Encyclopedia, 08 Sep 2017. Web. 03 Feb 2023.