Review
| | |
| --- | --- |
| Rating: | |
| Title: | The Oxford Handbook of the Archaeology of the Levant: c. 8000-332 BCE (Oxford Handbooks) |
| Author: | Steiner, Margreet L. & Killebrew, Ann E. |
| Audience: | Professional |
| Difficulty: | Hard |
| Publisher: | Oxford University Press |
| Published: | 2014 |
| Pages: | 912 |
A poorly presented compendium of essays by leading scholars. Unfortunately, not equal to some of the other great and essential entries in this series.
The Oxford Handbook series has some wonderful history entries such as The Oxford Handbook on the Bronze Age Aegean and The Oxford Handbook on Engineering & Technology in the Classical World, which are essential to any study of those topics, but unfortunately, this volume on the archaeology of the Levant is not in the same class. Perhaps the first signal that this book may not live up to the high expectations fostered by this series is the inclusion in the title of the period 8000 to 332 BCE – a massive time period unlikely to cover any particular aspect of this area in any great detail. And there lies the problem of this book: Who is it for?
Let us look at the plus points of the book before examining some of its flaws. It is a hefty work at 800 plus pages, and as with the other entries in the series, each chapter is written by one of the world's leading experts in the field. Each chapter has a helpful conclusion section to summarise the points previously raised and there is an extensive bibliography or further reading list for each. There is also a smattering of black and white maps and images throughout.
Part I usefully covers the history of the study of this fascinating and important region, placed as it was at the crossroads between the Near East and Mediterranean cultures of Mesopotamia, Egypt, and Anatolia. Part II then examines its relationship with contemporary cultures. So far, so good. That takes us to page 123, and then, alas, things start to slip. The rest of the book is divided into chronological eras – Neolithic, Chalcolithic, then various Bronze Ages and Iron Ages. This may sound like a good way to proceed, but it means that no particular culture or city or cultural aspect (warfare, religion, art, etc.) is covered with any great cohesion. If the reader would like a chronological run-through (or rather sprint) through 7,000 years of regional history then this book is for them, but if – and I suspect this applies to the majority of readers – you would like to find out the state of archaeology and history of a particular place or culture, then you are forced to skip and hop through this book reading two or three pages here, another odd page in the next section, a reference over there, another two pages there – all very frustrating. Even the index – usually a great strength of these handbooks – is about as user-friendly as a non-alphabetical place list such are the number of subentries under each main entry and the decision to split sub-entries into both time periods and topics that it becomes difficult to keep track of which letter you are looking at.
Of course, the scholarship and information is first-class and utterly reliable, but this book really is one of the most badly presented I've ever come across. I actually bought it to specifically research Phoenicia, but there is, disappointingly, only one ten-page chapter on this topic and a few references elsewhere. Such great and influential cities as Tyre, Byblos, and Sidon are largely ignored. It is a pity that such fine information has been so confusingly presented. If only, like other books in the series, the editors had organised the essays into such sections as a brief chronological treatment over several chapters followed by thematic sections on society, crafts, architecture, etc., and then a final section on important regions and places. Sadly, then, this is a missed opportunity and not to be recommended for those looking for specifics related to the Levant.
Buy This Book
$236.52
free shipping worldwide
$175.00
plus shipping
By purchasing books through this website, you support our non-profit organization. World History Encyclopedia receives a small commission for each book sold through our affiliate partners.
About the Reviewer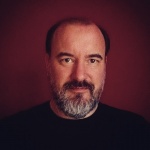 Mark is a full-time author, researcher, historian, and editor. Special interests include art, architecture, and discovering the ideas that all civilizations share. He holds an MA in Political Philosophy and is the WHE Publishing Director.