Review
| | |
| --- | --- |
| Rating: | |
| Title: | Blood of the Celts: The New Ancestral Story |
| Author: | Manco, Jean |
| Publisher: | Thames & Hudson |
| Published: | 2015 |
| Pages: | 240 |
Blood of the Celts: The New Ancestry Story, by Jean Manco, a building historian and the author of Ancestral Journeys: The Peopling of Europe from the First Ventures to the Vikings, traces the complex story of the Celtic peoples through history, genetic studies, archaeology, and linguistic analyses.
In ten chapters and 240 pages, Manco attempts to uncover and identify the impact and dispersal of the Celts in Europe across time and space. Beginning with a discussion of early Celtic texts from the British Isles, Manco then moves the scholastic narrative deep into prehistory, continuing thereafter to the present-day. (Manco shares her thoughts and analyses on the origins of Indo-European peoples and their languages, the Bell-Beaker Pottery Culture, and Romano-Celtic rivalry in what is today Western Europe.) While Manco's amalgamation of sources and scholarship is imposing, it feels as though she's repeating much of what was already covered in Ancestral Journeys.
The real usefulness of this title lies in Manco's ability to provide the latest information in DNA research, which thus will add context and perspective to earlier studies and research. However, DNA evidence remains variable and open to wide interpretation among geneticists. This caveat aside, and we are excited at the many questions this publication poses about Celtic origins, Celtic identity, as well as prehistoric mobility and migration.
Blood of the Celts contains a prologue, a useful timeline, notes, sources for illustrations, an acknowledgements section, and an exhaustive bibliography with titles in English, French, German, Portuguese, Italian, and Spanish. Like Ancestral Journeys, Blood of the Celts is written in a balanced narrative style with very succinct chapters, and filled with countless maps, data boxes, timelines, and photographs. (There are 102 illustrations in total.) We particularly enjoyed the chapters on the Christianization of the Celts, and we also appreciated the appendix on surnames and Y-chromosome DNA.
Ancient History Encyclopedia recommends this book to linguists, geneticists, and those interested in Celtic archaeology and culture.
About the Reviewer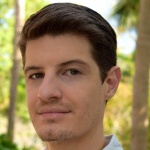 James is a writer and former Professor of History. He holds an MA in World History with a particular interest in cross-cultural exchange and world history. He is a co-founder of World History Encyclopedia and formerly was its Communications Director.