Server Costs Fundraiser 2023
Running a website with millions of readers every month is expensive. Not only do we pay for our servers, but also for related services such as our content delivery network, Google Workspace, email, and much more. We would much rather spend this money on producing more free history content for the world. Thank you for your help!
Review
| | |
| --- | --- |
| Rating: | |
| Title: | The Berthouville Silver Treasure and Roman Luxury |
| Author: | Lapatin, Kenneth & Avisseau-Broustet, Mathilde & Colonna, Cécile & Fauduet, Isabelle & Gautier, Gaëlle & Lansing Maish, Susan & Leader-Newby, Ruth & Sánchez, Eduardo |
| Publisher: | J. Paul Getty Museum |
| Published: | 2014 |
| Pages: | 224 |
In the 1830s, a French farmer in Normandy uncovered a hoard of ancient Roman objects – primarily cast in silver, weighing 55 pounds (25 kilograms). The Berthouville Silver Treasure and Roman Luxury, which accompanies the Getty Museum's 2015 exhibition of the same name, contextualizes the highlights of this remarkable treasure with several essays edited by Curator Kenneth Lapin.
Divided into five chapters, each focusing on a unique facet of this remarkable hoard, The Berthouville Silver Treasure and Roman Luxury is the most comprehensive title available in English on this unique collection of artifacts. The first chapter situates the Berthouville treasure in the era of its discovery while also outlining the importance of the hoard's most remarkable artifacts: the "Statuette of Mercury", nine vessels dedicated by a Roman named Quintus Domitius Titus, and the "Centur Cups". The second chapter - "Gaul at the Time of the Berthouville Treasure" - is of interest to historians. Particular attention is paid herein to the importance of Roman-Celtic sanctuaries (cella) as well as divinities and cults. In Roman Gaul, Mercury was the god from the classical pantheon most often honored as he was the bestower of wealth, and thus the patron of merchants and the landed elite alike.
Chapters three and four – "Heroes, Lions, and Vandals: Four Late Roman Missoria" and "The Hidden lives of Ancient Objects: Conserving the Berthouville Treasure and Four Missoria" – will be of interest to those attracted to studies and analyses in ancient iconography and modern conservation practices. Perhaps the most interesting essay in this catalogue is found in chapter five – "Roman Luxury from Home to Tomb and Sanctuary" – which introduces the reader to late Roman conceptions of luxury, beauty, and conspicuous consumption. The sixth and final chapter provides and overview of the "Cabinet des Médailles."
This handsome exhibition catalogue includes two fine maps of Roman Gaul as well as a reference index with a list of academic publications in French, English, and Italian. Every contributor is acknowledged with a biographical précis, and the final index covers the main topics and themes presented in the title.
The Berthouville Silver Treasure and Roman Luxury is an excellent title for persons interested in the milieu of the Romano-Celtic elite in Western Europe. The 98 color photographs found within this catalogue are simply stunning, and the essays add value and depth to existing research.
Buy This Book
$28.12
plus shipping
By purchasing books through this website, you support our non-profit organization. World History Encyclopedia receives a small commission for each book sold through our affiliate partners.
About the Reviewer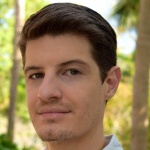 James is a writer and former Professor of History. He holds an MA in World History with a particular interest in cross-cultural exchange and world history. He is a co-founder of World History Encyclopedia and formerly was its Communications Director.