Translation Fundraiser
In order for students around the world to be able to learn about history for free, we must provide content in many different languages. Donate today and help us translate so that we can make a truly global impact. Thank you!
Illustration
Send to Google Classroom:
About the Author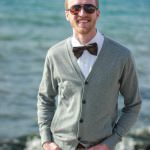 In university Ronnie concentrated his studies on the Greco-Roman world while writing his senior thesis on the Reformation. He has studied Koine Greek and Hebrew at the masters level, and is currently studying Turkish.